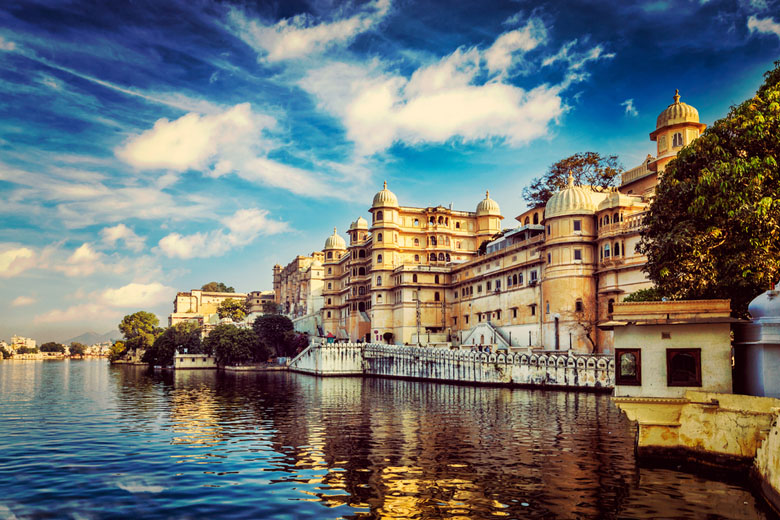 Udaipur ( City of Lakes) was founded by the Maharana Uday Singh II in 1553 as the new capital of Mewar kingdom, Udaipur often referred as the "Venice of East is indeed a spectacular city. The landmark of Udaipur is "Lake Palace Hotel", the Maharana's Summer retreat on a small island in the center of Lake Pichola. The present maharana still lives in the section of city Palace.
Miniature painting has been a tradition in Rajasthan for Centuries, Udaipur, in particular, is famous for its tradition in this style of paintings. The discipline requires an abnormally a steady hands as the tip of each brush contains only a single hair.Best of the miniature painting can take almost one to two years to complete.
The famous attraction of Udaipur
Udaipur City Palace: Started construction by the Maharana Uday singh and completed by over 22 rulers over the span of 435 years, this City palace consist of4 major and several minors palaces. One part of the Palace is converted into museum which consist of antiques of royal family members, paintings and furniture etc. The city and the famous pichola lake can be best viewed from this palace.
Lake Palace: The landmark of the Udaipur-"Lake palace" was the summer retreat of Maharana and now it is converted into world class palace Hotel.
Monsoon Palace: On the outskirt of Udaipur, this is the best place to get the spectacular view of the skyline of udaipur. Constructed by Maharaja Sajjan Singh on the hill of Bansdara, this was the Monsoon Palace but originally built keeping in my for the purpose of Astronomical centre.
Udaipur is a full package for a tourist to explore, it is impossible to put everything in a page or two about it. But in total it is palace for best cuisines, great hospitality, Several Lakes, Amazing Palace etc.