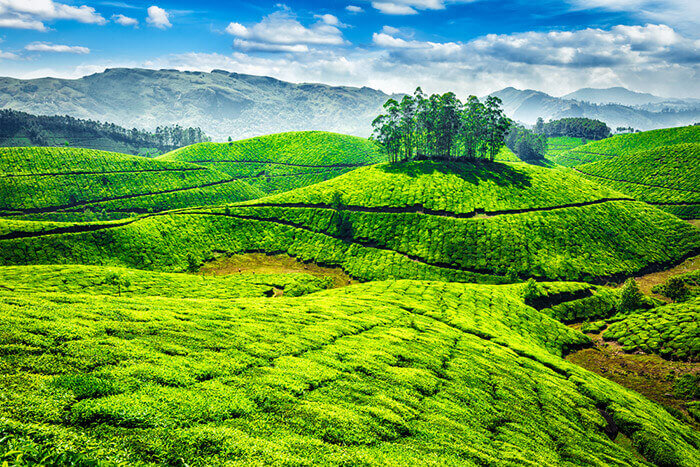 Simply to say, Kerala is known for the scenic beauty, ayurvedic massages and a perfect honeymoon destination. National Geographic Traveler selected Kerala as one of the ten paradises in the world. Kerala is the first state to reach 100% literacy rate in the country and still maintains the highest literacy rate.
Pristine backwaters, palm-fringed beaches, rejuvenating Ayurveda treatments, exotic wildlife, paddy fields, thrilling water sports, silent valley, enchanting woods and forests, awesome seashores, undulating hills, rolling hillside tea plantations will make you forget yourself. Kerala is a green paradise with exotic honeymoon destinations.
Elephants have been an integral part of Kerala's culture. In fact, elephants are titled as state animal. The official language spoken here is "Malayalam". But you will find many people who can speak English language too.
The state has 3 international airports; one is in Thiruvananthapuram, second one is in Kochi and the other is in Kozhikode. Thiruvnanthapuram which is the capital of Kerala is well connected to the other cities of Kerala. So, you can reach to the places which are within and outside the Kerala. The other modes of transportation are buses, cars, tourist taxis and autos. And you will find plenty of them.
Major Attractions Of Kerala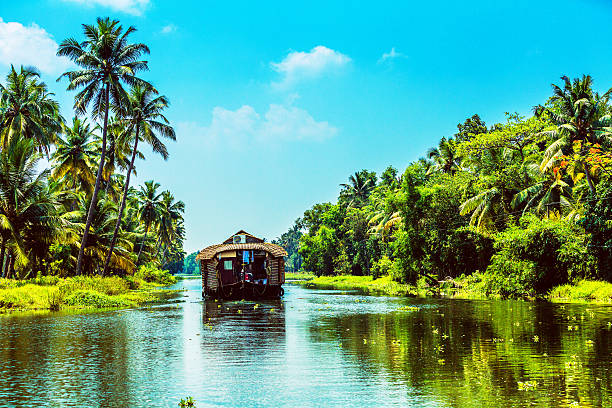 #1. Alleppey Known For Houseboat Cruise
Alappuzha or Alleppey is best known for houseboat cruises. Cochin International Airport is the nearest airport to Alleppey. You can find trains and buses from all major cities. The place is famous for its boat races, beaches, backwater trips, marine products and houseboat stays.
The major tourist attractions are Kumarakom Bird Sanctuary, Alappuzha Beach where you can find favorite beach activities like parasailing, surfing, swimming, boat races, etc., The Snake Boat Race, Marari Beach, Punnamada Lake, Krishnapuram Palace, Revi Karunakaran Museum, Pathiramanal which is small island on the backwaters of Alappuzha and Karumadikuttan. Alleppey Backwaters is something you can't miss if you are a nature lover.
#2. Thekkady or Periyar For Wildlife Enthusiasts
If you are a wildlife enthusiast and want to rejuvenate in the misty mountains then Thekkady is the place for you. You can find trains and taxis to reach Thekkady from Alleppey. It is home to the popular Periyar Wildlife Sanctuary. You can take a boat cruise over Periyar Lake to view wildlife. Take an elephant safari to see inside the forest. You can find various wildlife species like elephants, tigers, deer, bisons and much more.
Some of the most important tourist attractions in Thekkady are Kurisumala where you can have an adventurous tourism and trekking, Murikkady, Chellarkovil, Pullumedu, Periyar Tiger Trail, Bamboo Rafting which is offered by the Forest Department at Thekkady.
#3. Munnar For Romantic Couple
Munnar which is the birthplace of beauty is one of the most beautiful tourist places in Kerala. You can reach to Munnar from Thekkady through cab or car as distance is 84 kms. The major tourist attractions are Mattupetty that offers boating facilities, Pothamedu and Attukal are ideal places for trekking and long mountain walks, Nyayamakad, Lock Heart Gap, Kolukkumalai, Eravikulam National Park, Devikulam where you can experience cool mountain air and the Sita Devi Lake ideal for trout fishing.
#4. Wayanad For Adventure lovers
If you love adventure trips then Wayanad is the place where you can find many adventure camps. You can find trains from all other major places to Wayanad. Karipur International Airport at Calicut is the nearest airport. The major tourist attractions are Banasura Sagar dam, Kuruva Island , Pookode Lake, Muthanga Wildlife Sanctuary , Edakkal caves, Karlad Lake that has Wayanad adventure camp, Tree House Resorts and Thirunelli temple surrounded by beautiful hills and forests.
#5. Thiruvananthapuram
Trivandrum or Thiruvananthapuram which is the capital of the state has favorable climate throughout the year. You can find regular flights from other major cities to Thiruvananthapuram. The place is also well-connected through trains and buses. The major tourist attractions are Kovalam Beach, Padmanabhaswamy Temple, Agasthyakoodam, Poovar Island, Ponmudi that has excellent trekking trails, Neyyer Dam, Napier Museum, Kuthiramalika (Puthenmalika) Palace Museum, Varkala Beach, Padmanabhapuram Palace and Veli Tourist Village that offers pedal boating.
Hidden Attractions Of Kerala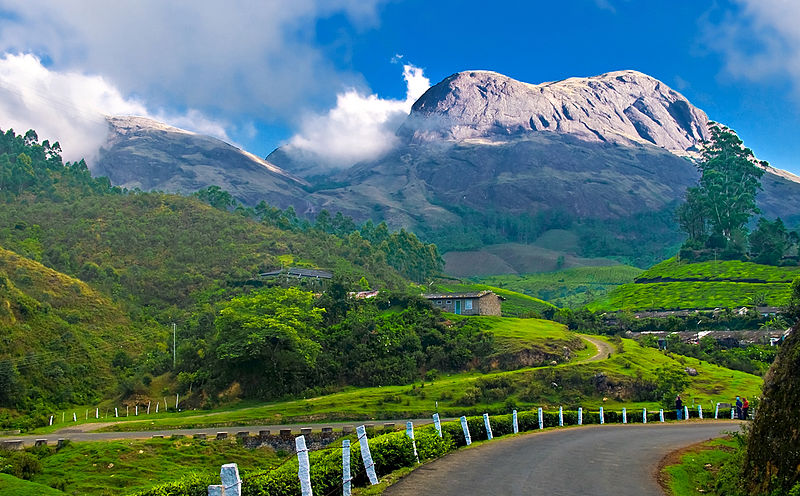 #1. Kumarakom
Kumarakom, also known as a cluster of islands has popular tourist attractions like Kumarakom Bird Sanctuary, Aruvikkuzhi Waterfall which has trekking spot, Vembanad Lake, Kumarakom Beach, Kumarakom Backwaters, Kottayam.
#2. Thrissur
Thrissur, the cultural capital of Kerala is home to several colorful festivals and events. The major tourist attractions are Vadakkunnathan Temple, Shakthan Thampuran Palace, Chettuva Backwater, Athirapally Waterfalls, Charpa Falls, Vazhachal Falls and Chavakad Beach.
#3. Kochi
Kochi or Cochin which is the cultural and economic capitals of Kerala is a must visit place if you love fishing. The major tourist attractions are Fort Kochi that offers Chinese fishing nets, Mattancherry, Bolghatty and Vypeen Islands, Lulu Shopping Mall, Paradesi Synagogue, Malayatoor Church, Kodanand Elephant Training Centre, Andhakaranazhi Beach, Marine Drive, Hill Palace Museum and Museum of Kerala history in Edappally.
#4. Varkala
You can have hot ayurvedic oil massage here. Boat ride to Ponnumthuruthu Island and Varkala Beach that has various kinds of water sports and spas, Sivagiri Mutt, Kappil Beach are major tourist attractions.
#5. Vagamon
You can experience the most scenic valleys and hills with fog, waterfalls. It is a perfect place for trekking, rock climbing, paragliding etc. Maramala Waterfalls, Vagamon Lake, Thangal Hill, Vagamon Falls are the places you shouldn't miss.
#6. Kozhikode
The place is an excellent destination for trekking expeditions. Kozhippara Falls, Backwaters, Beypore Beach that has important fishing harbours, Elathur which is a paradise for seafood lovers and has fresh-water fishes, Kadalundi Bird Sanctuary and Thusharagiri Waterfalls are major tourist attractions.
Hotels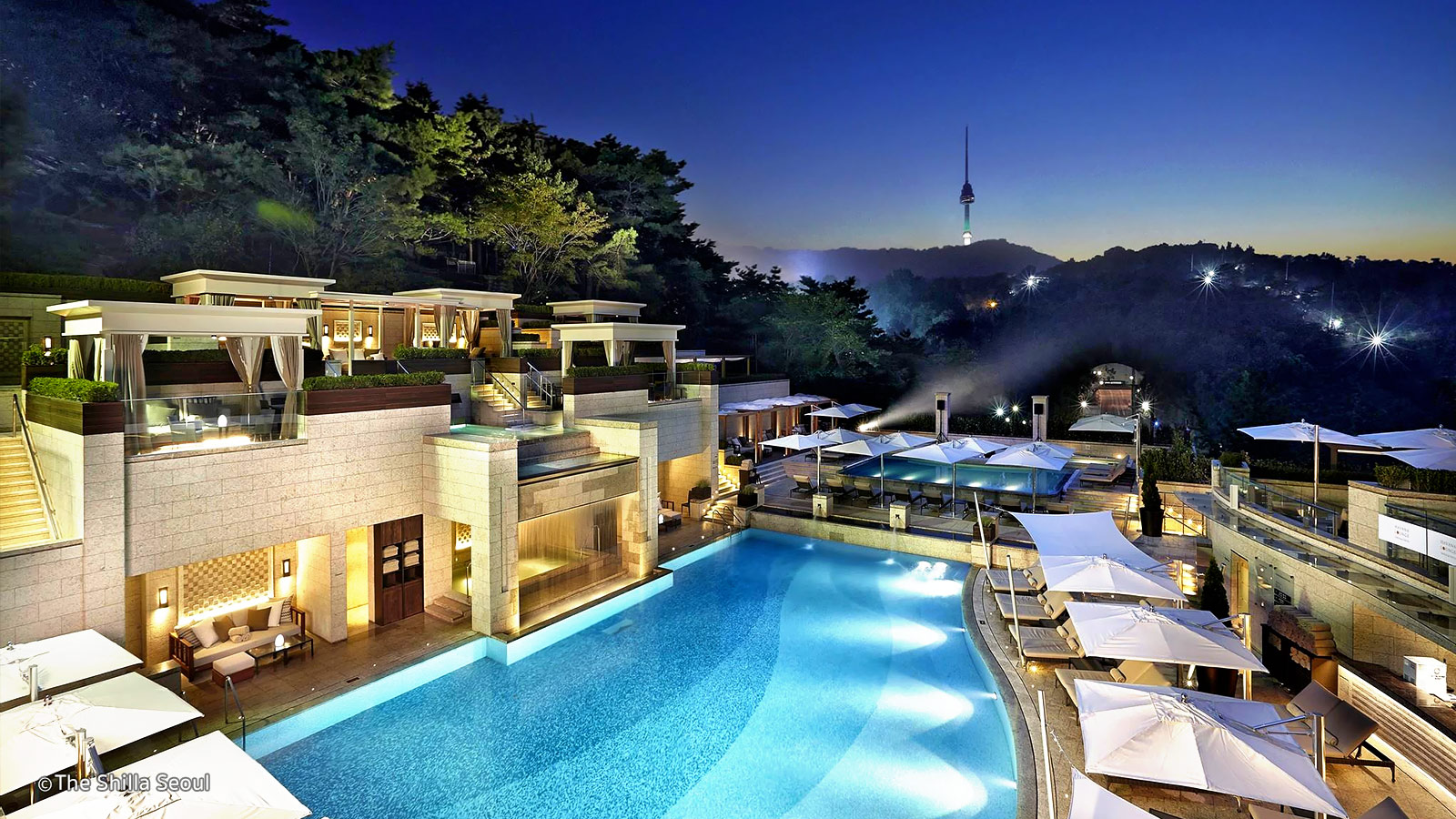 You will find plenty of resorts, home stays and hotels. The Gateway Hotel Marine Drive in Ernakulam and Vivanta by Taj in Trivandrum are very good and descent hotels. Marari Beach Resort, The Windflower Resort and Spa in Vythiri, Spice Village, Athreya Ayurvedic Centre provides beautiful Ayurvedic spa.
Home stays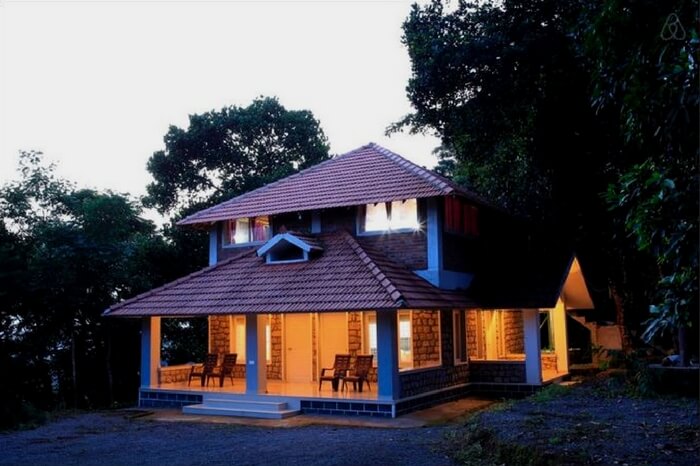 If you want to enjoy the authentic lifestyle of Kerala then go for Homestays. Emerald Isle Homestay in Alleppey, Varikatt Heritage in Thiruvananthapuram, Noah's Ark Homestay in Kochi, Misty Meadows Homestay in Wayanad, Coconut Creek Homestay in Kumarakom are the ones you should not miss if you like to live in a house surrounded by lush greenery and backwaters.
Cuisine That You Don't Find Elsewhere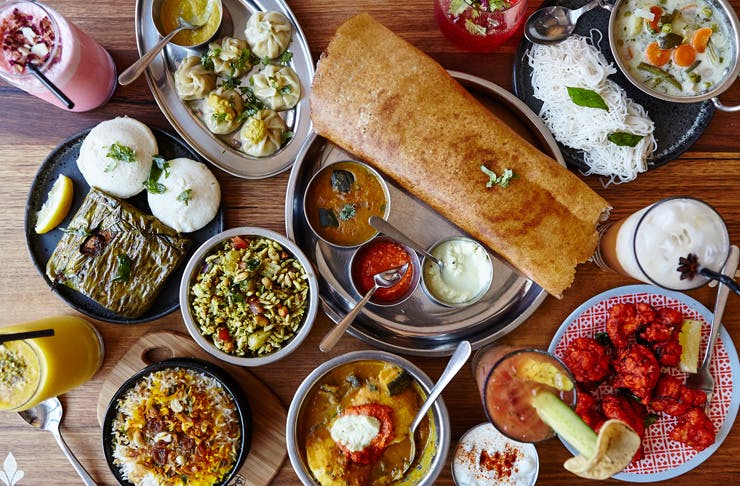 Seafood is highly popular here. Sea fishes like tuna, sardines, Seer fish, mackerel and Pomfret, Karimeen pollichadhu and Fish Molly made from Pearl spot fish, Backwater fishes like crabs, prawns, oysters, Green Chromide, mussels, refreshing juice of the tender coconut, Alleppey fish curry, Naadan Kozhi Varuthathu which is Spicy Chicken, Prawn Theeyal, Kerala Chicken curry, Cassava which is spicy red fish curry, Malabar Parotta with Kerala beef curry.
Sadya, a traditional vegetarian meal with Avial, Appam which is soft pancake, Puttu, Idiyappam are popular breakfast dishes. Palada paysam, a sweet dish, Pazham Pori, Unniyappam are exclusive Kerala snacks.
Festivals In Kerala
Onam, the state festival of Kerala celebrated between August and September, Pookalam, Sporting events, Pulikkali (a tiger dance), Vishu, Christmas, Thrissur Pooram Festival, Theyyam Festival where you can visualize more than 400 types of cultural dances, Kerala Boat Festivals held in between July to September, Attukal Pongala Festival, celebrated between February and March, Temple festivals of Kerala, Makaravilakku Festival, Nehru Trophy Boat Race in Alleppey.
Tourist Circuit Of Kerala
The state plans to develop the Vagamon-Thekkady area with adventure tourism activities like earthquake walk, shooting arena, buggy walks, rock climbing, Burma Bridge, archery arena, pain ball arena, trampoline walk and multi-line walk. Government is also giving special focus on developing tourism destinations in Kasaragod and Kannur districts.
Discover India's Ancient Temples Through Tamil Nadu Tourism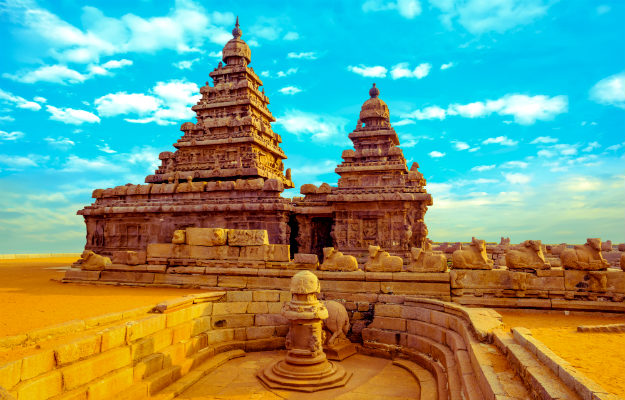 Tamil Nadu, 'Temple State of India' has plethora of ancient monuments and temples along with architectural marvels of Dravidian times. Tamil Nadu tourism offers you the best tour packages to capture the incredible charm of the state which takes you to a totally unique world that gives a new refreshing travel experience. The official language spoken here is "Tamil".
Tamil Nadu which has some of the most remarkable ancient temple architectures in the country has high cascading waterfalls, picturesque beaches, hill stations, scenic beauty, monuments, fabulous wildlife and a living tradition of music, dance, folk arts and fine arts. Kanchipuram saree that has zari and golden thread, Sivakasi fire crackers, granny therapy and granny food that cures almost every disease, Bharathanaatyam that expresses Hindu religious themes, Jallikattu which is an intense game played between men and bulls are very unique to Tamil Nadu.
Tamil Nadu has an International Airport near Chennai. You can also reach Chennai from any part of the country by train. Tamil Nadu State Transport Corporation (TNSTC) runs buses that connect the neighboring cities and states.
Major Attractions Of Tamil Nadu
#1. Chennai
Chennai, capital city of Tamil Nadu also called Detroit of India is famous for its distinctive culture and heritage. You can reach to Chennai from any part of India either by air or train or bus. The major tourist attractions are Marina Beach, Breezy Beach, Kapaleeshwarar Temple, Semmozhi Poonga, Pulicat Lake, Chettinad Palace, Kalakshetra Arts Academy and VGP Golden beach.
#2. Pondicherry
You can find a perfect blend of adventure, beach, heritage and cultural experiences in Pondicherry. You can reach to Pondicherry from all other major cities in India either by flight or train or bus. The major tourist attractions are Paradise Beach, Auroville Ashram, Raj Niwas, Pondicherry Botanical Garden, Chunnambar Boathouse that offers all kinds of water sports, Basilica of the Sacred Heart of Jesus, Scuba Diving, Aurobindo Ashram, Manakula Vinayagar Temple and Promenade beach.
#3. Kanyakumari
If you want to watch both sunrise and sunset and how sky changes those shades very close then visit Kanyakumari. The nearest airport to Kanyakumari is the Trivandrum International Airport and you can find multiple trains and buses from other places in the state. Kanyakumari Temple, Vivekananda Rock Memorial, Padmanabhapuram Palace, Kanyakumari Beach and Thirparappu Falls are the major tourist attractions.
#4. Rameswaram
Located on Pamban Island, Rameswaram that has religious significance is a must visit place. The nearest airport to Rameshwaram is Madurai Airport and Tuticorin Airport. You can find trains and regular buses from all major places in state. Ramanathaswamy Temple, Jada Tirtham, Dhanushkodi Temple, Adam's Bridge, Nambu Nayagiamman Temple, Water Bird Sanctuary, Lakshmana Tirtham, Villoondi Tirtham, Thiruppullani and Gandamadana Parvatham are the places you should not miss.
#5. Thanjavur
Thanjavur, also known as the 'Rice Bowl of India' has many historical sites. The major tourist attractions are Brahadeeswara Temple that was constructed in the 10th century, Airavateshwara Temple, Thanjavur Royal Palace, Gangaikonda Temple. The city is distinct among the other cities of Tamil Nadu due to the dolls known as 'thalayatti bommai' and the famous Thanjavur paintings.
#6. Ooty
Ooty is a perfect getaway from the hustle and bustle of city life. You can find regular trains and buses from other major cities of the country to Ooty. The major tourist attractions are Ooty Lake and Boat Club, Botanical Gardens, Dodabetta Mountain Peak, Pykara Falls, Mudumalai Wildlife Sanctuary, Rose Garden, Wax World Museum, Ooty Golf Course, Nilgiri Mountain Railway and Toda Huts.
Hidden Attractions Of Tamil Nadu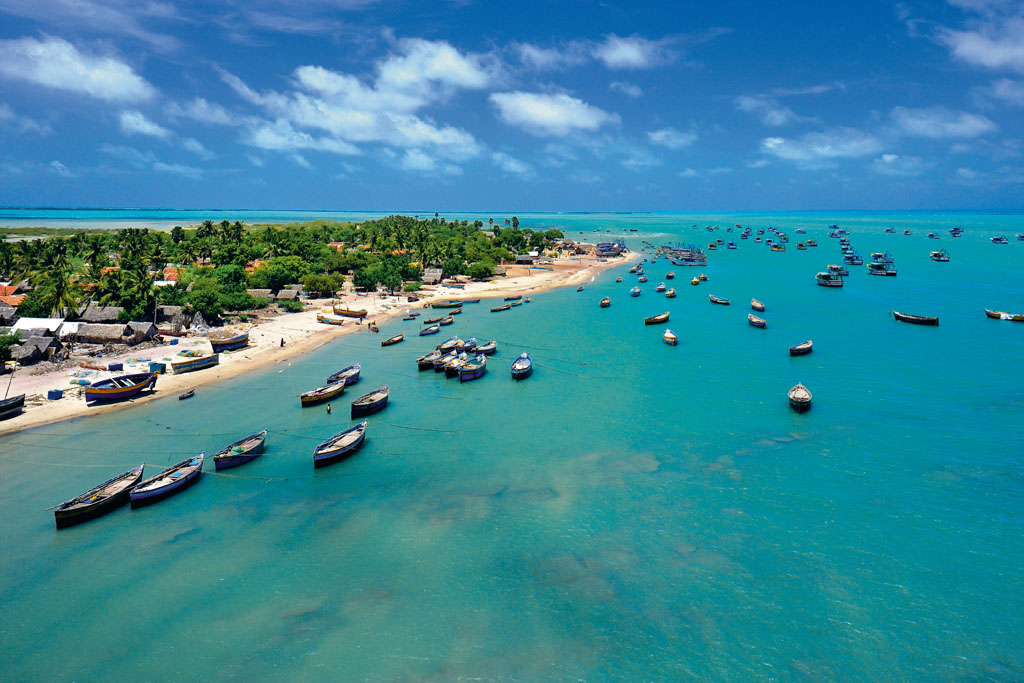 #1. Bellikkal
Ayurvedic massages, Mountain biking and trekking can be enjoyed to the fullest at Bellikkal. It is bird-watchers' dream destination. The major tourist attractions are Bellikkal Lake, Kalhatti Falls and Bison Valley.
#2. Coonoor
Coonoor makes you completely lose yourself to nature as it is covered in the lusciously green velvets of the tea plantations. Sim's Park, Dolphin's Nose, Lamb's Rock, Doorg Fort, Hidden Valley and Catherine Falls are the major tourist attractions.
#3. Courtallam
Kutrallam known as 'Spa of South' is a small town of Tamil Nadu located in its Tirunelveli District. The major tourist attractions are Five Falls, Old Falls, Main Falls, Palaruvi Falls and Honey Falls.
#4. Hogenakkal
Located in Dharampuri District, Hogenakkal is ideal for romantic escapes as well as family picnics. Oil massages are very popular in this area. Hogenakkal Falls, Melagiri Hills, Pennagram Village, Kaveri River and Theerthamalai are the popular tourist attractions. To witness the cascading beauty very close, you can have a Coracle ride on the shimmering water.
#5. Tranquebar
If you want to seek solace and solitude, then Tranquebar is the place for you. The popular tourist attractions are Fort Dansborg, The Town Gate, The Zion Church and The Masilamani Nathar temple.
#6. Yelagiri
Nilavoor Lake, Ropes and Knots Adventure Valley, Yelagiri Adventure Camp, Jalagamparai Falls, Nature park, Punganoor Lake, Swami Malai Hill, Summer Festival of Yelagiri which is held every year in May and June are not known to many tourists. Make sure you don't miss it.
#7. Valparai
Located in Coimbatore district, Valparai is a beautiful hill station with elephants and many leopard sightings. Sholayar Dam, Monkey Falls, Aliyar Dam, Indira Gandhi Wildlife Sanctuary and National Park, Grass Hills, Chinnakallar Waterfalls, Manampalli Forest which is a favourite trekking spot for adventure enthusiasts are some of the best places to visit in Valparai.
#8. Vedanthangal
Located in the Kanchipuram district of Tamil Nadu, Vedanthangal is known for its bird sanctuary. Vedanthankal Bird Sanctuary which is home to at least 30,000 birds in the migratory season and Karikili Bird sanctuary are the two major tourist attractions.
Hotels
Kurumba Village Resort, Taj Coromandel Chennai, Taj Savoy Hotel in Ooty are very descent hotels. If you want to relish chettinad cuisine then Bliss home stay in Coonoor, Family run forest retreat in Masinagudi are very good home stays.
Cuisine That You Don't Find Elsewhere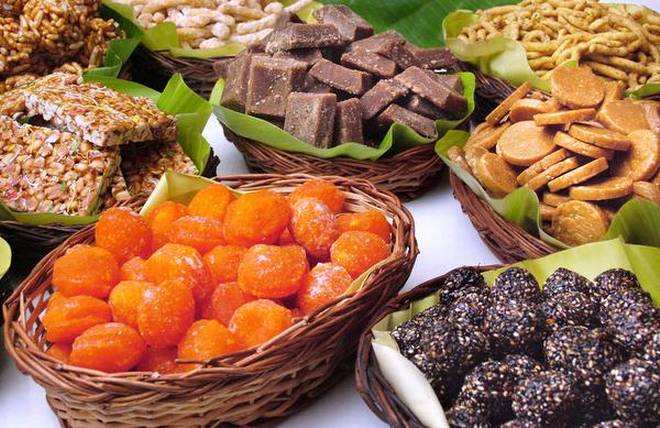 Ambur Chicken biriyani, Chettinad Chicken also referred to as 'Achi Samayal' by the locals, Milagu Pongal, Urlai Roast, Mulligatawny Soup, Uthappam, Banana Bonda, Rasam, Dosa with hot coconut chutney and sambar, Paniyaram, Idly Sambar, Vada Sambar, Muruku is one of the most famous snacks, Lemon Rice, Thayir Sadam, Kothamalli Pudina Sadam, Fish Puttu, Spinach Vada, Madurai rice cake biryani, Urulai Somasi, Semiya Payasam, Urad Dal Rice, Garlic Karasev are very unique to Tamil Nadu. Paruppu Payasam, Semiya Payasam, Adhirasam are sweet dishes.
Festivals In Tamil Nadu
Tamil Nadu is known for its magnificent festivals. Karthigai Deepam, Pongal, Tamil New Year, Vinayakar Chathruthi, The Tourist Fair which is conducted by Tamil Nadu Tourism Development Corporation in January, Dance festivals at Mamallapuram in January, Chitthirai festival celebrated for 10 days during April month, Summer Festival in Ooty and Kodaikanal, Natyanjali, a dance festival held in Chidambaram, Thiruvaiyaru Festival for music lovers celebrated between January and February, Mahamagam Festival celebrated once in 12 years, Thaipusam are the festivals celebrated in the State.
Tourist Circuit Of Tamil Nadu
The state government plans to develop coastal tourism circuits in Chennai, Mamallapuram, Rameswaram, Manapadu and Kanyakumari. The project also includes development of beach amenities, providing sound and light show, construction of pedestrian bridge connecting Vivekanand Rock Memorial with Thiruvalluvar statue.
Karnataka Tourism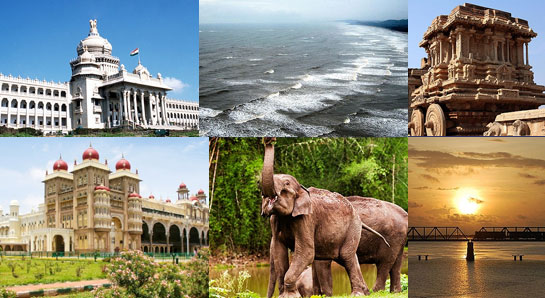 Karnataka, the land of sandalwood, silks, and spices is blessed with majestic architecture, roaring Jog waterfalls, lofty mountains, densely forested sahayadri, serene beaches, pilgrimage sties and the rich wildlife sanctuaries, carnatic music, and the exciting festivals that makes it one of the most celebrated states in India.
The official language spoken here is "Kannada". However, you will find people who speak in English and other languages of India.
Mysore silk, Mysore pak, Sandalwood Items like Sandal soaps and raw Sandalwood, Mysore peta, Channapatna Toys, Yakshagana, one of the most living art traditions, Dollu Kunitha, popular drum dance, Veeragase, popular folk dance, Boothada Kola Dance popular among the rural folks, Gombeyatta, puppets made from leather are very unique to Karnataka.
Karnataka is well connected through the air, rail and bus network. It has airports in Bangalore, Mangalore, Hampi, Hubli, Belgaum, Bijapur and Mysore. Karnataka State Road Transport Corporation (KSRTC) connects the state to other major cities and states.
Major Attractions Of Karnataka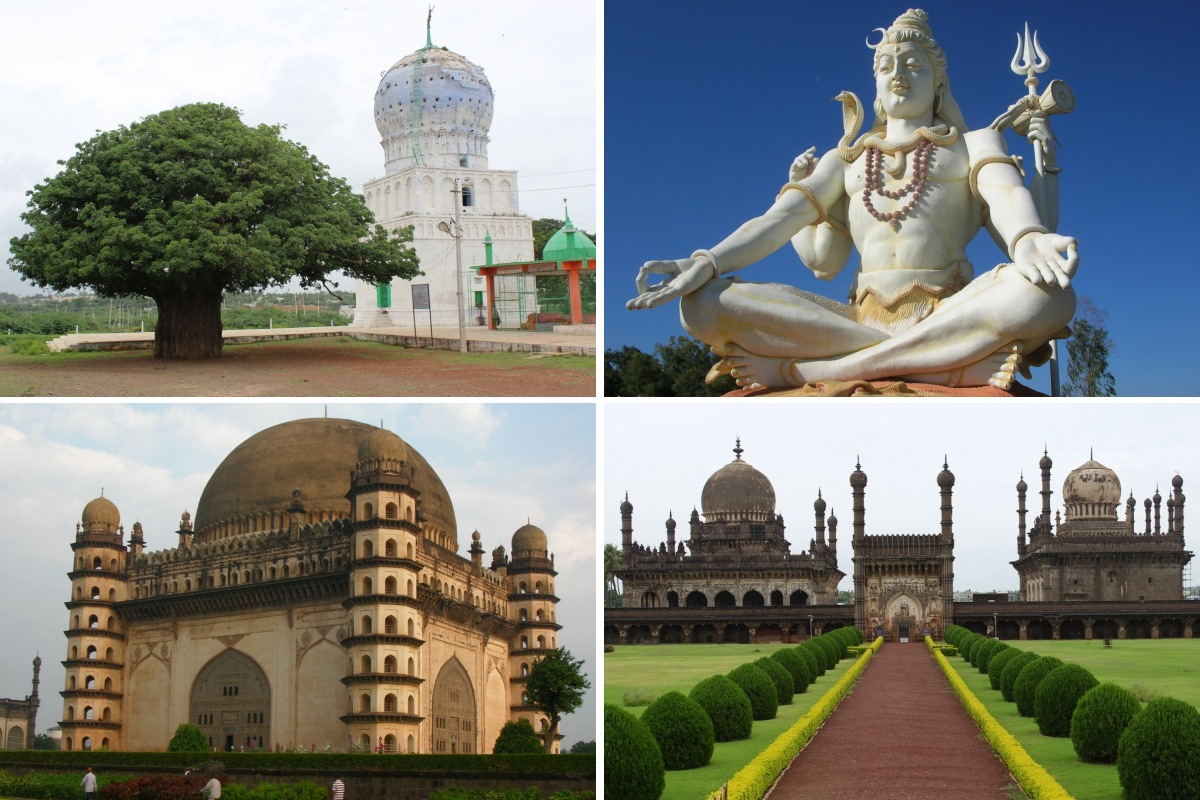 #1. Bangalore
Bangalore, a capital city of state is one of the popular tourist destinations to visit in Karnataka. The IT hub of the country has pleasant and comfortable weather round the year. The fascinating tourist destinations are Go-karting for racing enthusiasts, Bannerghatta Biological Park, Bangalore Palace, Lal Bagh Botanical Gardens, Cubbon Park, Tipu Sultan's Summer Palace, Wonder La Amusement Park, National Gallery of Modern Art, Innovative Film City, Shiva Temple, Chunchi Falls, Nandi Hills, ISKCON temple, Aerospace Museum and Shivasamudram Falls.
#2. Coorg
Coorg, called 'Scotland of India' is one of the most fascinating places to visit in Karnataka. The major tourist attractions are Abbey Falls famous for nature walk and trekking, Iruppu Falls, Mallalli Falls for adventure trekking, Omkareshwara Temple, Chelavara Falls, Tranquil Talacauvery and Bhagamandala, Cauvery Nisargadhama which is a charming island famous for boating, elephant rides, Bylakuppe, Nagarhole National Park retreat for the wildlife lovers, Dubare Elephant Camp, Chettalli spectacular coffee plantation, Barapole River famous for river rafting, Brahmagiri Peak an adventurer's delight, Pushpagiri Wildlife Sanctuary, Nishani Motte an ideal weekend trekking trail, Valnur famous for its fishing camps, Ayurjeevan famous for Ayurvedic massage and spa.
#3. Gokarna
Gokarna is a place full of coconut and palm trees, clean sands have breathtaking landscapes. The nearest airport to Gokarna is Dabolim airport in Goa. Gokarna is well-connected to other major cities of the country by road and train. The major tourist attractions are Kudle Beach, Om Beach, Mahabaleshwara Temple, Gokarna Main Beach, Maha Ganapati Temple, Half Moon Beach that has water sports like parasailing, banana boat ride and jet-skiing, Mirjan Fort, Shiva Cave, Koti tirtha, Yaana famous for trekking and bird watching.
#4. Hampi
Hampi, which is an enchanting temple town is a must visit place if you are a photography enthusiast and loves spirituality. Bangalore Airport is the nearest international airport and you can reach to Hampi from any part of the state through train or bus. The major tourist attractions are Archaeological Museum, Hanuman Temple, Vijaya Vittala Temple, Virupaksha Temple, Royal Enclosure, Riverside Ruins, Queen's Bath, Hampi Bazaar, Old Palace, Hemakuta Hill Temple Complex, Lakshmi Narasimha Temple, Matanga Hill, Daroji Bear Sanctuary and Tungabhadra Dam.
#5. Mysore
Mysore is the place where you can explore magnificent palaces, stunning gardens that make Mysore unique. You can find regular trains, buses and flights from other major cities of the country. The major tourist attractions are Mysore Palace, Karanji Lake, Chamundi Hills, Lalitha Mahal, Mysore Zoo, Brindavan Gardens, KRS Dam, Railway Museum, Rangantittu Bird Sanctuary, Talakad which is the epicenter of horticulture and wine making, Melukote to enjoy folk dances, ethnic cuisines, Melody World Wax Museum, Jaganmohan Palace, Jayalakshmi Vilas Mansion and St. Philomena's Church.
#6. Bijapur
Bijapur known for its various historical monuments and forts displays brilliant Muslim architecture. The major tourist attractions are Gol Gumbaz, Ibrahim Rauza, Malik-e-Maidan, Jami Masjid, Upli Buruj, Gagan Mahal, Almatti Dam and The Citadel.
Hidden Attractions Of Karnataka
#1. Badami, Aihole and Pattadakal
After visiting Hampi, take side trips to these heritage sites which represent chalukyan architecture and have a hundred of different stone temples. The major tourist attractions are The Lad Khan Temple, The Ravanapadhi Cave Temple, Meguti Jain Temple, Galaganatha Group of Temples, Badami Cave Temples, Bhutanatha Group of Temples, Mallikarjuna Group of Temples, Archaeological Musuem, Virupaksha Temple, Kashiviswanatha Temple, Sangameshwara Temple, Papanatha Temple and Galaganath Temple.
#2. Dandeli
It is a place where you can experience once-in-a-lifetime adventurous sports, scenic flora and fauna. The major tourist attractions are River Kali where you can have Kayaking, white water rafting, canoeing and many more water adventures, Dandeli Wildlife Sanctuary that offers various exciting activities inside the sanctuary like trekking, safari tours, coracle boat rides, mountain biking, eco-tourism and cycling, Shiroli Peak for nature and photography lovers, Dandelappa Temple, Molangi Falls, Sri Mallikarjuna Temple, Shivaji Fort and Sykes Point.
#3. Bandipur National Park
Located in the Mysore-Ooty highway, Bandipur National Park is regarded as one of the most beautiful national parks of India. The major tourist attractions are Biligirirangan Hills, Mudumalai National Park, Malai Mahadeshwara Hills, Sulthan Bathery and Nilgiri Biosphere Reserve. You can explore Bandipur National Park either through elephant ride or Jeep Safari or Mini Bus Safari.
#4. Shimoga
Shimoga called the cultural capital of Karnataka has beautiful landscapes. Kodachadri, Jog Falls, Kundadri, Sakrebailu Elephant Camp, Sharavati River, Tiger and Lion Safari, Ikkeri, Kavaledurga , Keladi, Dabbe Falls , Water Sports at Honnemaradu, Gudavi Bird sanctuary are the major tourist attractions you should not miss.
#5. Kabini
It is must visit place if you are a nature lover. The major tourist attractions are Brahmagiri Wildlife Sanctuary, Brahmagiri mountain range, Nagarhole National Park, Kabini Wildlife Sanctuary where you can have Jungle Safari, Trekking, Coracle Ride, Boating, Elephant Rides, and Bird Watching.
#6. Chikmagalur
Highly popular with domestic tourists, Chikmagalur has tourist attractions Kemmangundi, Mullayanagiri, Kudremukh, Manikyadhara Falls, Kallathigiri Falls, Rafting in Bhadra River, Hoysala Temples, Coffee Yatra Museum, Golf Club, Kalhatti Falls, The Mountain Circuit, Hebbe Falls, Kudremukh Trek, Neelakurinji flowers bloom once in 12 years, Ballalarayanadurga Hill.
Hotels
Sai Vishram Beach Resort and Samanvay Boutique Hotel are very good and descent hotels. If you want to live in the mountain ranges and have a peaceful stay, then Silver Brook Estate Homestay in Coorg, Saalugudda Homestay in Sakaleshpur, and Red Berry Homestay in Chikmagalur are highly recommended.
Cuisine That You Don't Find Elsewhere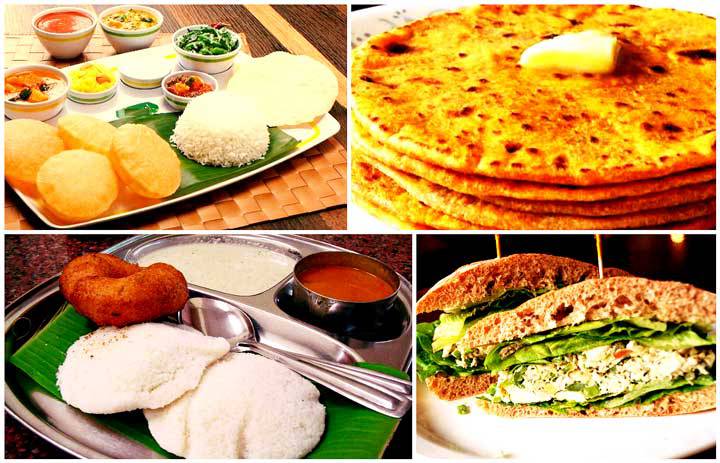 Dharwad peda, Maddur vada, Mysore pak, Jola roti, Mangalore bonda, Belgavi kunda, Neer Dosa, Korri Gassi (Chicken Curry), Kundapura Koli Saaru (Chicken Curry), Mysore Masala Dosa, Allugedda, Coorg Pandi Curry (meat), Haalbai, a famous sweet from Karnataka, Bisi Bele Bath, Rava Kesari, Mangalorean Biryani with meat, Kane Rava Fry (Lady fish fry), Udupi Sambar, Mysore Bonda, Vegetable sagu, a form of vegetable curry that is served with dosa, roti, rice and poori, Chiroti, a traditional sweet of Karnataka, Chitranna, lemon flavoured rice with vegetables, Khara Pongal, Gojju, Ragi rotti, Gasgase Payasa are very unique to Karnataka.
Festivals In Karnataka
Hampi Festival during the month of January, Kambala Festival that takes place from November till March, Pattadakal Dance Festival in January, Ugadi, Ganesha Chaturthi, Sankranti in January, Vairamudi Festival between March and April, Dussehra, a 10-day cultural extravaganza, Tula Sankramana in Mid-October, Godachi Fair in November or December, Karaga is a folk dance performed as a ritual dedicated to Draupadi are the festivals that gives glimpse about Karnataka tradition.
Tourist Circuit Of Karnataka
The state authority plans to develop Malai Mahadeshwara Tourist Circuit, Kodagu Tourist Circuit, Chamarajanagar, M.M. Hills Tourist Circuit and Ramayana Circuit.