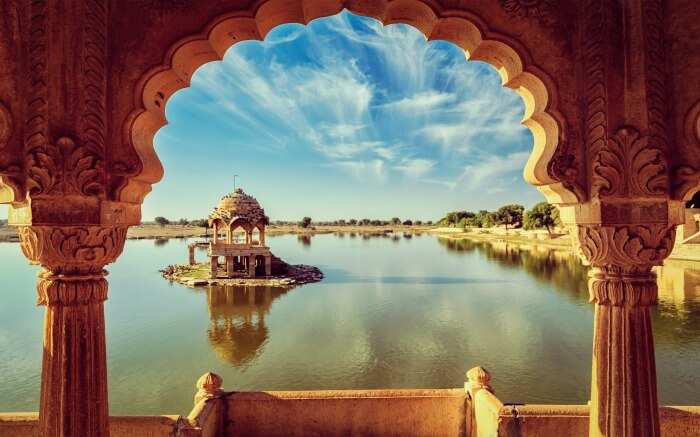 If you want to witness the real beauty of this vivid state of India, then plan a well-organized Rajasthan holiday tours. We bring out both major and hidden attractions of Rajasthan Tourism including lip-smacking cuisine which are highly unique to state.
Visiting Rajasthan is indeed a magical journey which is popularly known as Indian desert city is one of the greatest centers of stone carving. Rajasthan is well connected to the rest of India through air, rail and buses network.
Major Attractions Of Rajasthan
#1. Jaipur - The Pink City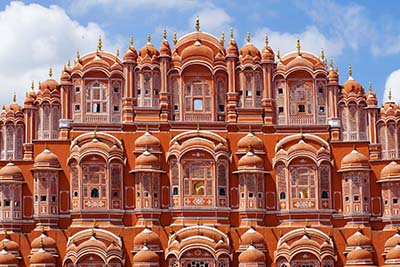 Capital city of Rajasthan also called Pink city that has rich and cultural heritage, beautiful and well-maintained forts, camel rides is a perfect blend of the past and present. Hawa-Mahal, Jaigarh Fort, Nahargarh Fort, Amber fort made out of entirely red stones and white marbles, City palace, Jantar mantar, Jal Mahal, Rambagh Palace, Birla Mandir, Galtaji Temple, Govindji Temple, Johari Bazaar are the major tourist attractions.
#2. Udaipur - City of Lakes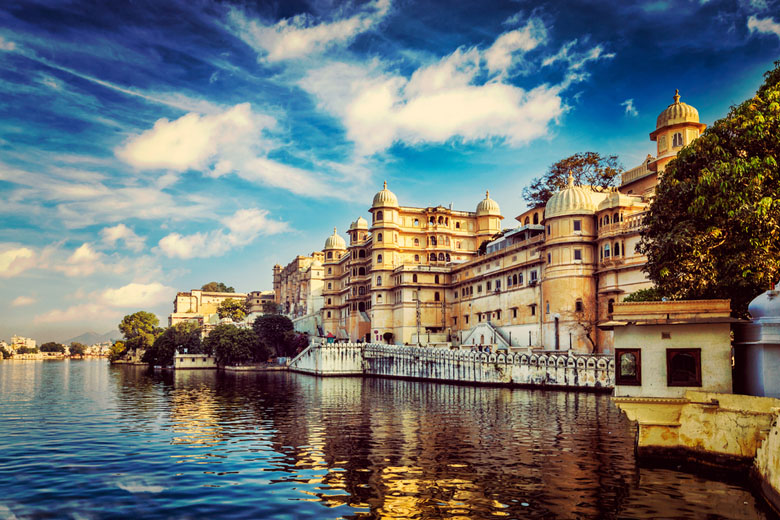 Famous for its tradition in the style of paintings, palaces reflect the architectural grandeur that existed during the period of Rajputs. Udaipur City Palace, Lake Palace, Monsoon Palace, Lake Pichola, Fateh Sagar Lake, Sajjangarh Palace, Kumbhalgarh Fort known as The Great Wall of India which is 102km from Udaipur, Jaisamand Lake, Vintage Car Museum, Bada Mahal are worth visiting.
#3. Jodhpur - The Blue City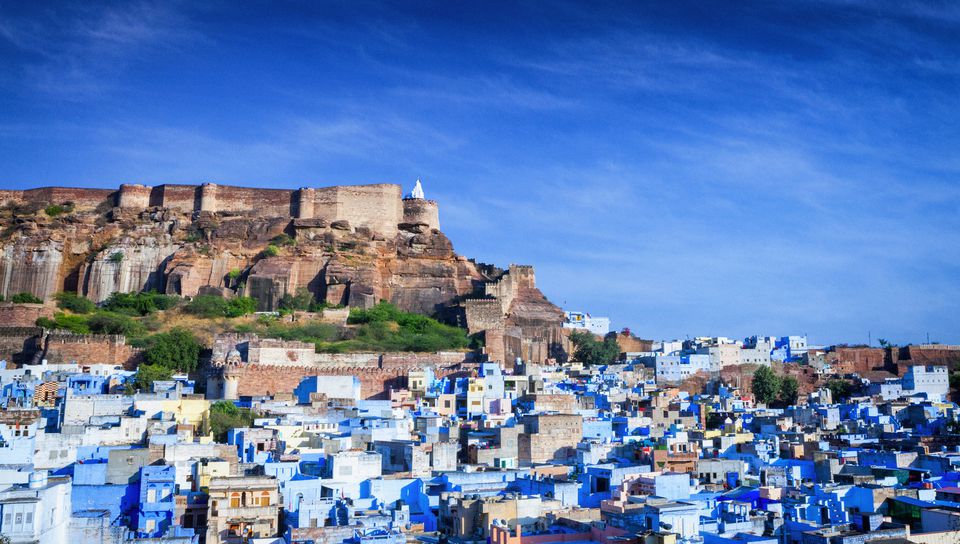 Jodhpur is world famous for its Textile industry and many of its textile producers supply their product in international market. Khejarla fort, Motimahal, Phool mahal, Sheesh Mahal, Jodhpur Govt Museum, Jaswant Thada, Ranisar Padamsar, Mahamandir temple, Mandore, Kaylana Lake, Machiya Safari Park, Umaid Bhawan Palace, Mehrangarh fort, Chamunda mataji temple are major tourist attractions.
#4. Jaisalmer - The Golden City of India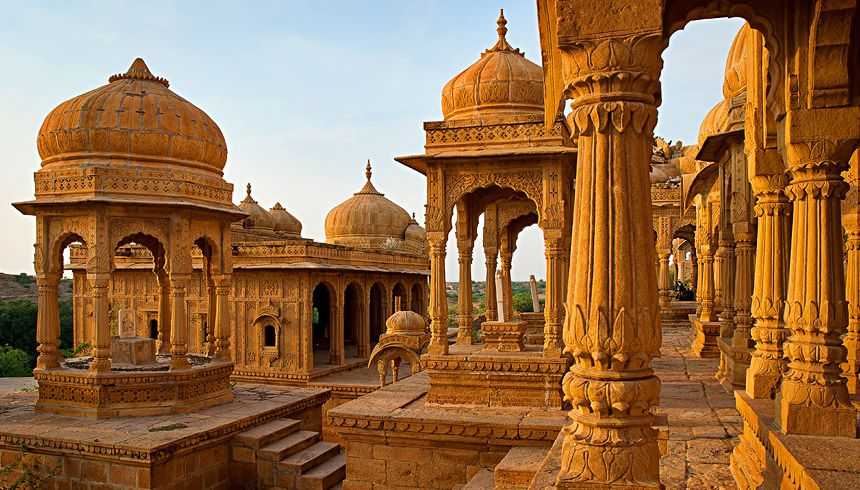 The city which is like a sculpture in the golden yellow stones will give you chance to experience the natural beauty of the Thar Desert. Jaisalmer Fort, Jaisalmer Govt. Museum, Mandir Palace, Nathmal ji ki Haveli, Salim Singh ji ki Haweli, Jain Temple of Jaisalmer, Jaisalmer war Museum, Longewala War memorial, Akali wood Fossil Park and Desert National Park are major sightseeing places.
#5. Bikaner - The Camel Country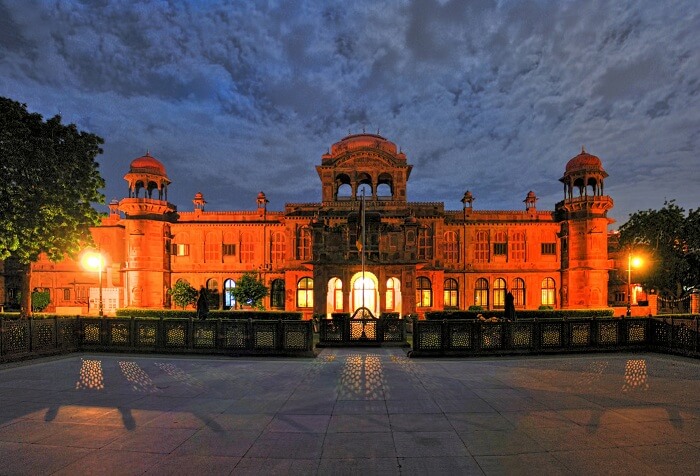 Known for its world famous Laxmi Niwas Palace, the city is home to world's largest camel Research centre. Junagarh Fort, Laxmi Niwas Palace, Lalgarh Palace and Museum, Deshnok Karni Mata Temple, The Rat Temple, Gajner wildlife century, Jorbeed Bird Sanctuary, Ganga Govt. Mesum are major tourist attractions.
#6. Pushkar - The city of Fair and Festivals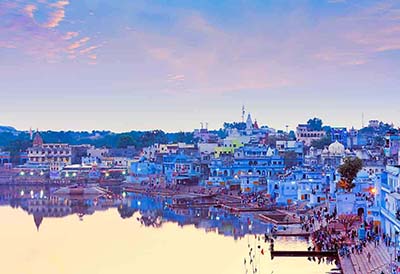 The place is one of the oldest cities of India, where you can experience Global Village in true sense. The Pushkar Lake, The Camel and Horse Fair, The saviti Mandir and Mountains, Marwari Horses, Brahma Temple are major tourist attractions.
#7. Bundi - The city of Stepwells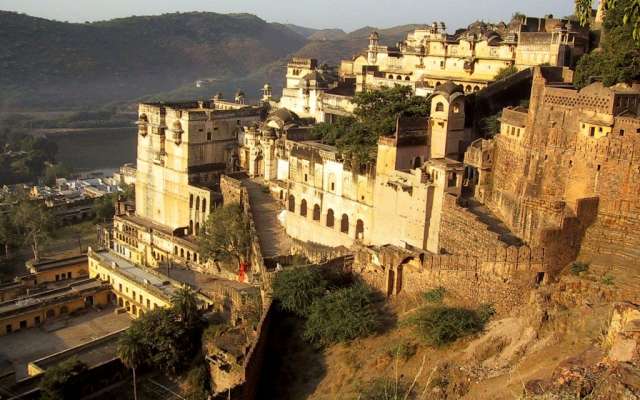 Sukh Mahal, Nagar sagar Kund, Taragarh fort, Raniji ki Baori (Queen's Stepwell), Lake Jait Sagar, 84 pillared cenotaph, Ramgarh Vishdhari Sanctuary, Lake Nawal Sagar are major tourist attractions.
#8. Chittorgarh - The Land of India's finest Fort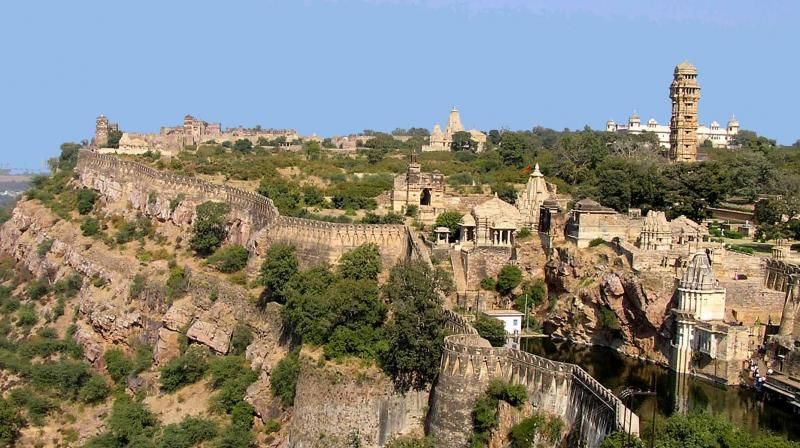 Chittorgarh fort, Rani Padmini Palace, Vijay Stambh, Kirti stambh, Gaumukh Reservoir, Ratan Singh Palace, Kumbha Shyam Temple are the places that speaks the architectural marvels of those times.
#9. Alwar - The ultimate destination of Haunted Bhangarh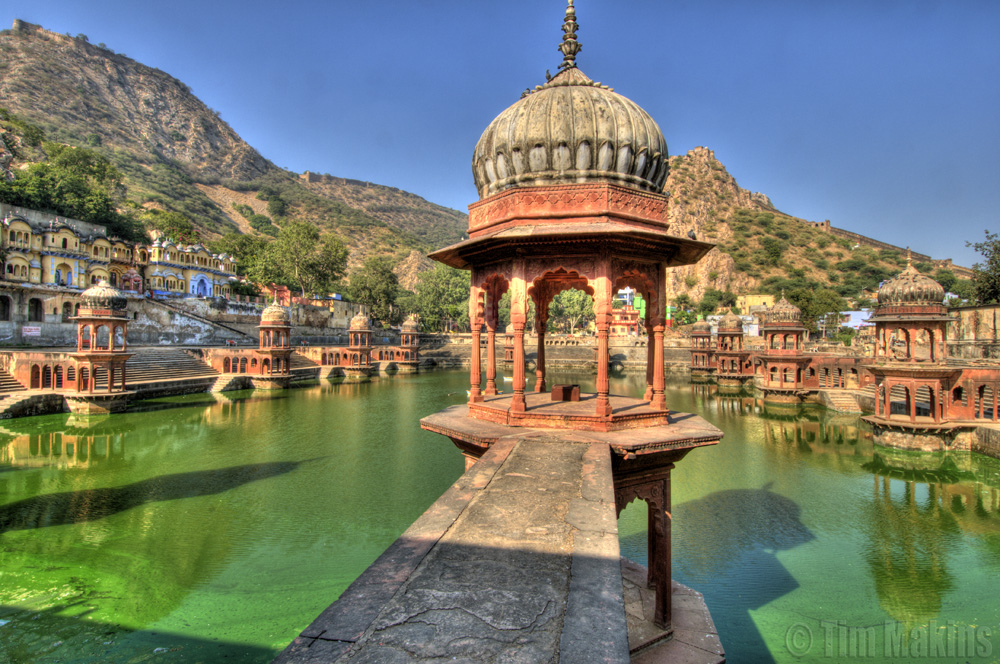 Alwar is the one of the oldest city of Rajasthan and the land of Rajput but more than that it is place of Historical importance and also known for Tiger reserve and the Haunted place of Bhangarh. Alwar city Palace, The Palace museum, Fateh jang Gumbad, Bhangarh the haunted place, Neemrana Fort, Neemrana Baoli, Garbhaji waterfall, Sariska Tiger Reserve, Neelkanth are major tourist attractions.
#10. Sawai Madhopur
It is home to Ranthambhore National Park which is a UNESCO World heritage site imbibes a vast cultural history of the several clans, kings and architectures. The best time to visit the place is between November and February to spot tigers at the national park. The place is popular for photography and bird watching. Don't miss Jungle safari.
#11. Ajmer – The Holy City
Ajmer which is a regular destination for several celebrities is 5th largest city of Rajasthan. It is highly popular for the Dargah Sharif.
Hidden Attractions Of Rajasthan
#1. Kota - The Land of the Chambal
Known for its famous "Kota Stone", Doria saree, gold sarees, silk saree and its distinctive style paintings, place of worship and the Chambal River, the place is the 3rd largest city of Rajasthan. Garh Palace, Mukunda Tiger Reserve, Alania Dam known for beautiful rock painting, Garadia Mahadev temple, Chambal Garden, Maharao Madho Singh Museum, Jagmandir Palace, Mukundara Tiger Reserve are major tourist attractions.
#2. Mount Abu
Situated amidst in the Lush green hills of Aravali Range, it was once the leisure home of the then ruling Maharajas and their family. Dilwara Jain temples, Guru Shikar, Achalgarh, Nakki Lake, Sunset Point, Achaleshwar Mahadev Temple, Trevor's tank, Mount Abu Bazaars, Wildlife Sanctuary, Toad Rock are major tourist attractions.
#3. Bharatpur - Home to the UNESCO World Heritage site- The Bird Sanctuary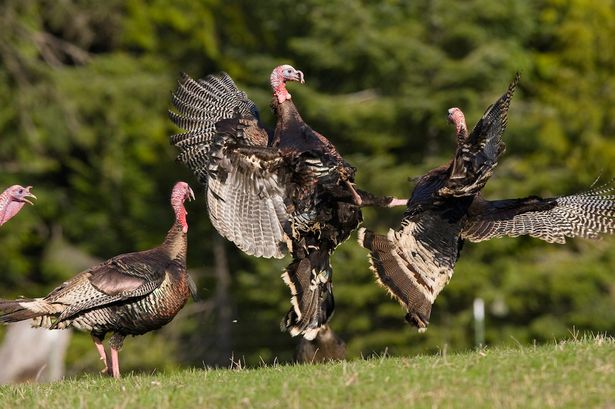 Deeg, Kewalo Dev Ghana National Park, Bharatpur Palace and Museum, Dholpur Palace are major tourist attractions.
Hotels
Trident in Jaipur, Umaid Mahal and Royal Heritage Haveli are recommended hotels by many tourists.
Cuisine
Some places offer highly unique dishes which make us to learn that style of cooking and try in our home. Rajasthan's cuisine is different from rest of the states. Dal baati churma, Gatte ki subzi, Laal maas, Ker sangri, Papad ki subzi, Bajra ki roti with lasun chutney, Raab, Onion kachori, Panchkuta, Ghevar, Mohan Maas, Dil Khushal, Boondo Raita, Rajasthani Kadi, Gatte ka Pulao, Churma Ladoo, Badam ka Halwa, Aam ki Launji, Methi Bajra Poori, Kalmi Vada are unique cuisine of Rajasthan.
Festivals Of Rajasthan
Pushkar Camel Fair celebrated in the month of October and November, Desert Festival celebrated during the month of January, Kumbhalgarh festival, Braj Holi, Gangaur Festival, Winter Festival Mt. Abu in December, Udaipur Music Festival during February, Jaipur Literature Fest in January are unique festivals of Rajasthan.
Tourism Circuit Of Rajasthan
State tourism plans to develop salt tourism, Prasad yojna in Ajmer and Pushkar, Krishna circuit, spiritual circuit and heritage circuit.
Wedding Destination Of Rajasthan
Rajasthan is not only the place for Leisure, Sands, Culture or festivals but it is now leading as the perfect place for Destination Wedding and many of the Luxury places of Rajasthan are worlds famous. Udaipur, Ajmer, Neemrana, Jodhpur, Jaipur, Pushkar, Bikaner, Jaisalmer, Mandawa, Ranakpur, Kumbhalgarh, Chittorgarh, Pushkar, Ranthambore are the famous wedding destinations.