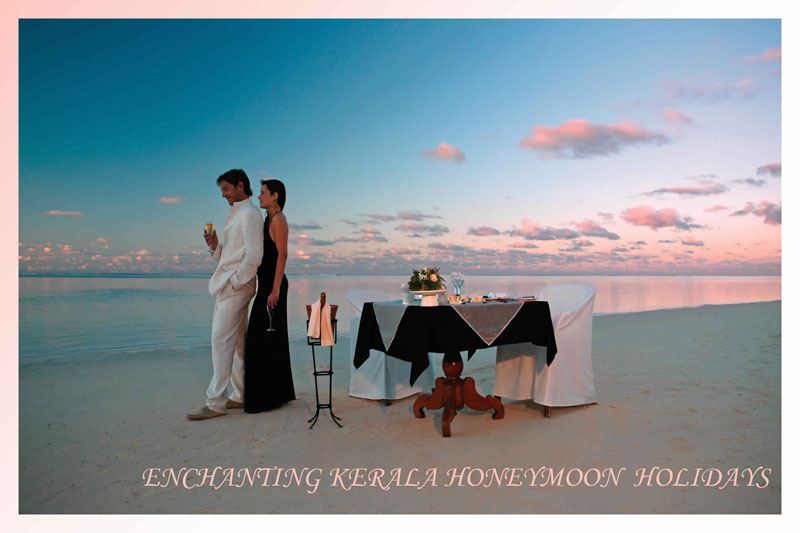 If your idea of a honeymoon involves adventure, sightseeing, luxurious sea-facing resorts with spas and Jacuzzis, beholding natural vistas or just spending time with each other in privacy like hidden clean beaches to spend some time alone, we have a package for you.
You can also take moonlight walks on a beach or sit together on sun loungers, the nightclubs and beach parties to dance and sway in the arms of each other, enjoy water activities like diving, surfing, snorkelling, jet skiing and parasailing with your spouse like the Andaman and Nicobar Islands.
Planning honeymoon vacations in Munnar to stay far from the tourist buzz and civilization or staying on a houseboat on Vembanad Lake or at a high-end resort in Kumarakom or Alleppey, and going on a sunset cruise on the backwaters would be a romantic experience. Book a couple massage at a local Ayurvedic centre to relax after an excitement-filled day.
Whatever the destination you choose for your romantic holidays, we have a package for you. We make arrangements for your transfers, meals, accommodation and sightseeing trip to make sure that you enjoy the moments of togetherness. Avail our services to have a memorable honeymoon and come back as extremely happy and satisfied travelers.