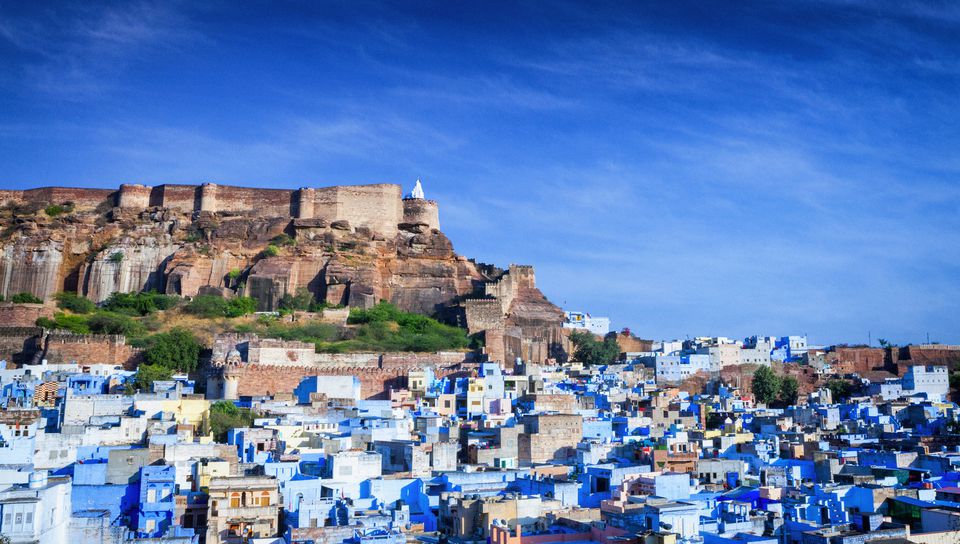 Jodhpur (The Blue City): The 500 years old city of Jodhpur can be found right in the heart of Rajasthan. In its 500 years of history, it has never been successfully besieged.There are several forts built to protect some of the most stunning palaces in the whole of Rajasthan and possibly the most impressive of these is "Umaid Bhawan" Palace, one of world's largest private residences. Under the watchful eyes of the English architect Henry Lanchester, 51000 men worked tirelessly for 15 years to build this sprawling residence. Umaid Bhawan is currently owned by Maharaja of Jodhpur, who runs the complex as the Luxury Palace Hotel and museum.
The city can be best viewed from the rooftop of the battlement of Mehrangarh Fort.
Jodhpur is world famous for its Textile industry and many of its textile producers supply their product in international market.
The famous attraction of Udaipur
Umaid Bhawan- As stated above this is largest private residential palace cum Luxury Hotel built in the span of 15 years. And the most sought-after place in Jodhpur
Mehrangarh Fort: The highest place to get the mesmerizing view of the Jodhpur city.
Chamunda Mataji temple: On the outskirt of Udaipur, this is the best place to get the spectacular view of the skyline of Udaipur. Constructed by Maharaja Sajjan Singh on the hill of Bansdara, this was the Monsoon Palace but originally built keeping in my for the purpose of Astronomical center.
Khejarla fort.
Motimahal
Phool mahal
Sheesh Mahal
Jodhpur Govt Museum
Jaswant Thada
Ranisar Padamsar
Mahamandir temple
Sardar samand Lake and palace
Mandore
Kaylana Lake
Machiya Safari Park etc