Nagaur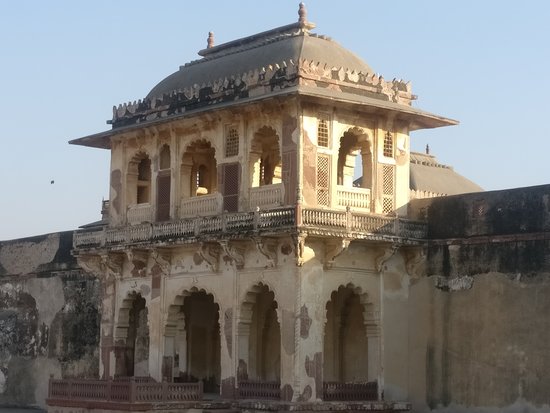 Nagaur located in the Marwar region of Rajasthan, a birthplace of famous figure of Indian mythology Meera Bai and the famous poet Abul fazal "Nagaur is part of Forest of Thorn scrubs that circuile the Thar Desert.This place is the also famous for "Largest Salt lake Water" of India.
The famous attraction of Nagaur are:
Nagaur fort
Ladnun- Centre of Jainism & Spirituality and purification
Khimsar fort
Khatu- for artistic architecture etc.
Tadoba National Parks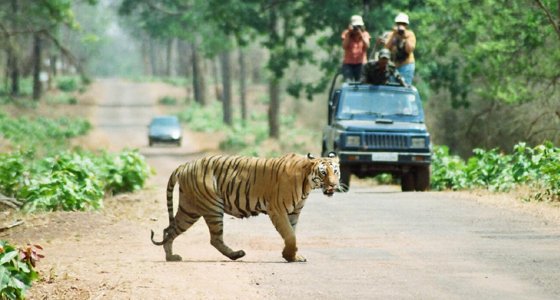 Tadoba National parks, popularly known as the real land of tigers has the most popular species of trees like Teak and bamboo. The best time to visit this park is between February and May. It is in Chandrapur district of Maharashtra state in central India. You can find flights, trains and buses to Tadoba National Parks from all major cities of the country.
Tadoba-Andhari Tiger Reserve
Besides Tiger, you will also find wild denizens like Leopard, Sambar, Barking deer, Cheetal, Gaur, Chausinga, Wild dog, Sloth bear, Nilgai, Wild boar along with rare ones like Pangolin, Ratel, Flying squirrel, and Rusty spotted cat.
Chaprala Wildlife Sanctuary
Wild dogs and mongoose are very common in the area. You will find avian fauna especially of aquatic and migratory types along with backwater variety of fish, prawns and turtles in sanctuary. The other tourist attractions near sanctuary are Kaleshwar Mandir, Sironcha, Kolamarka wild buffalo sanctuary, Hatti Camp and Markandeshwar mandir on Wainganga river.
Tadoba Lake
The lake houses around 200 species of birds namely the Indian pitta, paradise flycatcher, changeable hawk eagle, oriental honey, white-eyed buzzard, orange-headed ground thrush, monarch flycatcher, grey-hornbill and Indian roller. It is located in the middle of the Tadoba-Andhari Tiger Reserve.
Moharli Jeep Safari
Located at a distance of around 6.9 km from the Tadoba region, Moharli is a small village, where you will find an entry gate for the Moharli Zone of the Tadoba-Andhari Tiger Reserve. You will find private gypsies for Jungle Safari.
Kolsa Jeep Safari
Located in the district of Chandrapur, Kolsa is a village situated close to Tadoba. It is also called Jewel of Vidarbha as it is heaven for the nature-lovers. The park is home to a variety of species of plants and animals.
The other tiger reserves in Maharashtra are Pench which is in Nagpur, Melghat in Amravati, Nagzira-Navegaon in Gondiya, Sahyadri in Kolhapur.
Kanha National Park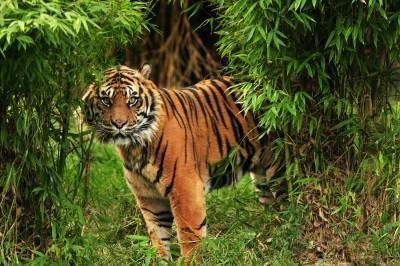 Kanha National Park is the largest national park of Madhya Pradesh where tigers roam around freely unlike in zoos. The sunset point is the main attraction over here. Other common animals you can find here are Black buck, swamp deer, sambhar and chital. Indian Leopards, Bengal Tigers, Barasingha (Indian swamp deer), Sloth Bear are the effortless sightings of this place. You can take either bus or train or flight to reach Jabalpur. And from Jabalpur, Kanha is easily accessible.
Pench National Park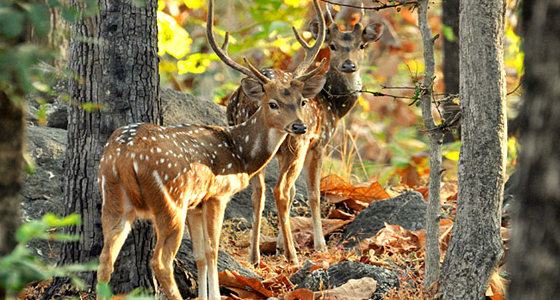 Pench National Park which is in Seoni and Chhindwara districts is home to Royal Bengal Tigers is also rich in bird life too. You can opt either 3-4 hour walking safaris or elephant rides. You can reach either to Nagpur or Jabalpur either by flight or train or bus. And from there park is easily accessible.
Bandhavgarh
Located in the Umrai district of Madhya Pradesh, this park has the highest tiger population in India. You can have a magnificent trip down the grassy meadows on elephant safaris or jeep safaris. White tigers, leopards and sloth bears can be easily spotted over here. You can find Khajuraho monuments, a group of ancient Hindu and Jain shrines near the national park. To taste local cuisine, take a trip to Jabalpur.
Khajuraho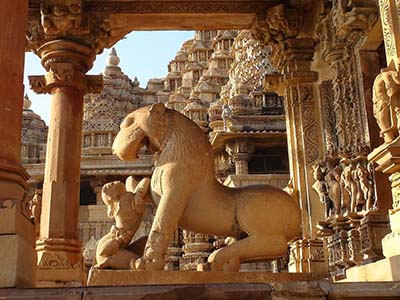 Khajuraho, located in the Bundelkhand region in Madhya Pradesh is known around the world for its stunning temples, is a brilliant example of Indian architecture and its culture back in the medieval period. If you are a kind of person who love architecture and interested in history and culture, then you should visit this place.
Khajuraho is popular for saris, tribal artifacts, traditional handicrafts, handloom products and brassware. Kandariya Mahadev Temple, Light and sound show, Lakshmana Temple, Devi jagdamba Temple, Vishwanath Temple, Adinath temple, Javari Temple, Matangeshwar Temple and Dulhadev Temple are the major attractions. Don't miss Bafla, Mutton Kababs, Korma Moong Dal Halwa, Rogan Josh, Sabudana Khichdi, Chicken Biryani, Jalebi, Kheema, Cashew Barfi, Kusli and Lavang Lata.