Parambikulam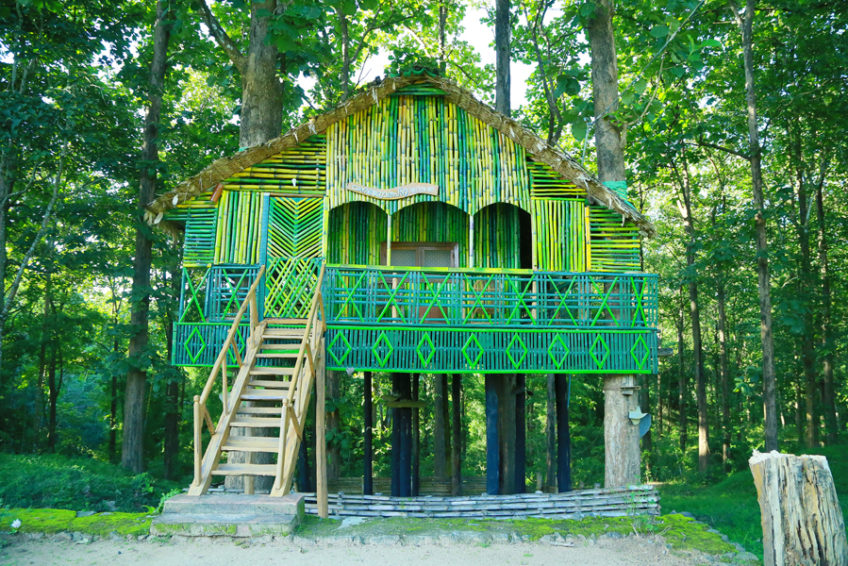 Parambikulam Wildlife Sanctuary, the Chittur taluk of Palakkad district plays host to an ancient behemoth, a literal storehouse of the many intrigues and indulgences of this planet, carefully wrapped in the palms of nature itself. Without doubt, we are talking about the Parambikulam Wildlife Sanctuary, where over 285 sq. km of area holds some of the rarest species seen on this miraculous planet of ours.
Though its landscape mostly contains evergreen forests, semi-evergreen, moist deciduous montane grass lands and Shola forests are also found. It is its mosaic terrain that has helped it nurse a wide range of fauna and flora. Two slopes and seven valleys characterise the park, enshrined atop most trekkers bucket list. Vengolimala and Karimalai Gopuram (tallest peak in the area), offer one the chance to soak in a glorious view of the underlying valley while being surrounded and serenaded by a multitude of endemic beings.
The Teak plantations, however, are what draw a majority of the crowd here. It is the first scientifically managed Teak plantations of the world and is home to the tallest and oldest teak tree (Kannimara). The Kannimara especially draws in a large crowd. Four adults are required to encompass its girth and it is said to be the abode of celestial Gods by the indigenous tribal communities.
Munnar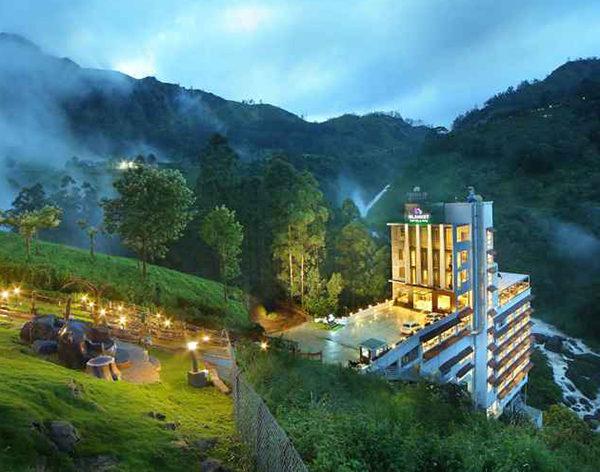 Munnar is a town in the Western Ghats mountain range in India's Kerala state. A hill station and former resort for the British Raj elite, it's surrounded by rolling hills dotted with tea plantations established in the late 19th century. Eravikulam National Park, a habitat for the endangered mountain goat Nilgiri tahr, is home to the Lakkam Waterfalls, hiking trails and 2,695m-tall Anamudi Peak.
Gavi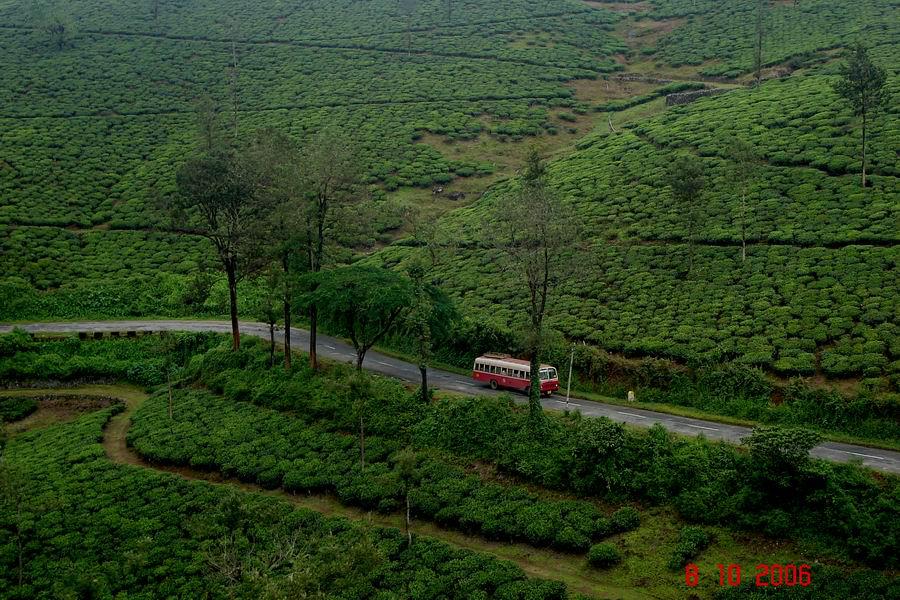 Gavi is an eco-tourist spot in Kerala which has widely become popular after 'Alistair International' the world acclaimed tourism major listed it among the leading eco-tourism centres and one of the must-see places in India. A must visit place for all nature lovers as Gavi is preserved in its natural scenic beauty untainted by the mighty hands of modernity.
Kumarakom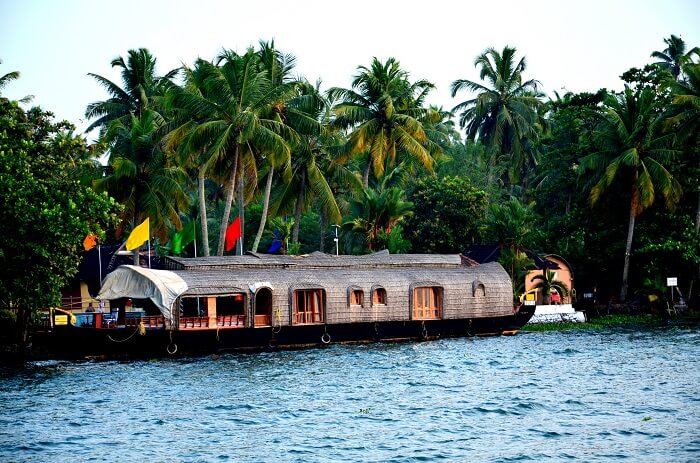 Kumarakom is known as a cluster of islands has popular tourist attractions like Kumarakom Bird Sanctuary, Aruvikkuzhi Waterfall which has trekking spot, Vembanad Lake, Kumarakom Beach, Kumarakom Backwaters, Kottayam.
It is charming emerald peninsula jutting into the ever-effervescent Vembanad Lake takes you into the heart of the scenic lake where you'll come across plenty of traditional country crafts, boats and canoes. The fresh water of the lake runs into the mainland making a labyrinth of lagoons, brooks, canals and waterways. The backwater houses a variety of species of both fauna and flora. They are rich with marine life namely the exclusive 'Kumarakom Karimeen' (pearl spotted fish), Konju (tiger prawns), Njandu (crabs), Chemeen (prawns) and many more.
As the monsoon winds bring rain to the shores of Vembanad Lake, the Kumarakom is transformed into a rich fertile land. The streams, lagoons, brooks break their banks and provide nourishment to springs and shrubs that sprout from every available space.
Water birds, migratory birds, mangrove shores and the renowned bird sanctuary form their niche. The resorts nearby offer comfortable accommodation and exclusive leisure options like an Ayurvedic massage, yoga, meditation, boating, fishing and swimming. The adventurous could indulge in water sports such as windsailing and waterskiing. You could even take a canoe out into the quite lakes and armed with a fishing rod, catch your own supper. Make sure you do not miss out on Karimeen and fresh toddy, the favourite fresh water food and the local wine.
Alleppey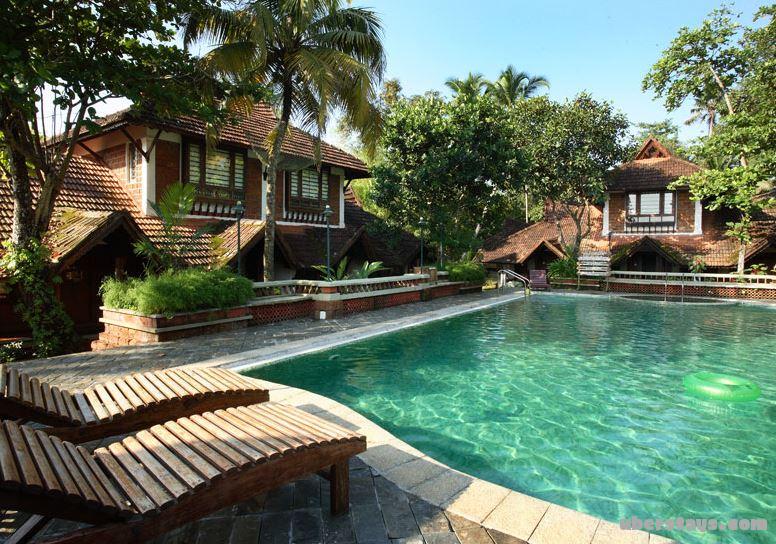 Alappuzha or Alleppey is best known for houseboat cruises. Cochin International Airport is the nearest airport to Alleppey. You can find trains and buses from all major cities. The place is famous for its boat races, beaches, backwater trips, marine products and houseboat stays.
The major tourist attractions are Kumarakom Bird Sanctuary, Alappuzha Beach where you can find favorite beach activities like parasailing, surfing, swimming, boat races, etc., The Snake Boat Race, Marari Beach, Punnamada Lake, Krishnapuram Palace, Revi Karunakaran Museum, Pathiramanal which is small island on the backwaters of Alappuzha and Karumadikuttan. Alleppey Backwaters is something you can't miss if you are a nature lover.
Cochin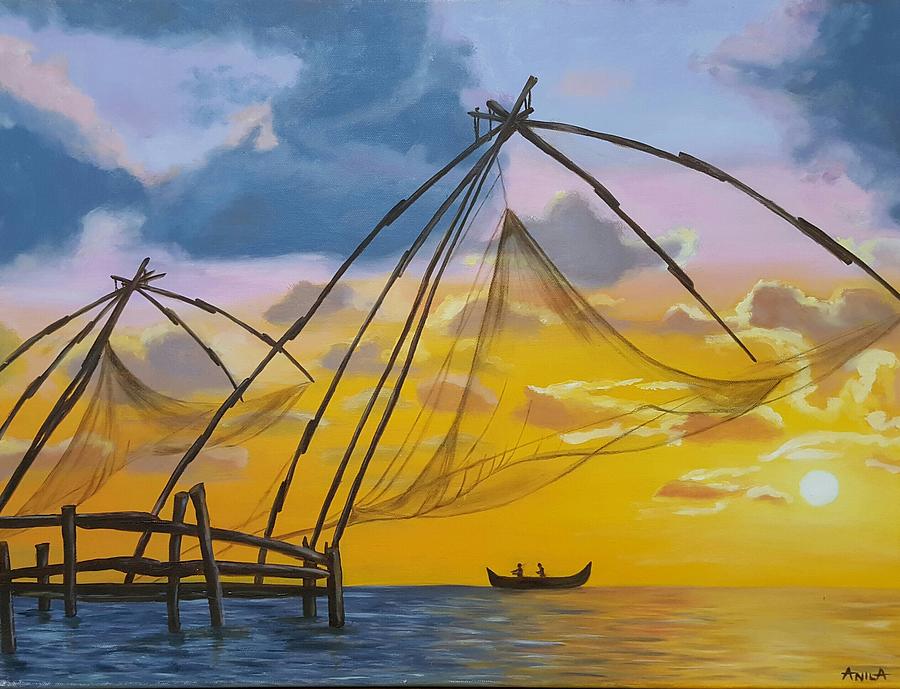 Cochin or kochi which is the cultural and economic capitals of kerala is a must visit place if you love fishing. the major tourist attractions are fort kochi that offers chinese fishing nets, mattancherry, bolghatty and vypeen islands, lulu shopping mall, paradesi synagogue, malayatoor church, kodanand elephant training centre, andhakaranazhi beach, marine drive, hill palace museum and museum of kerala history in edappally.