Chennai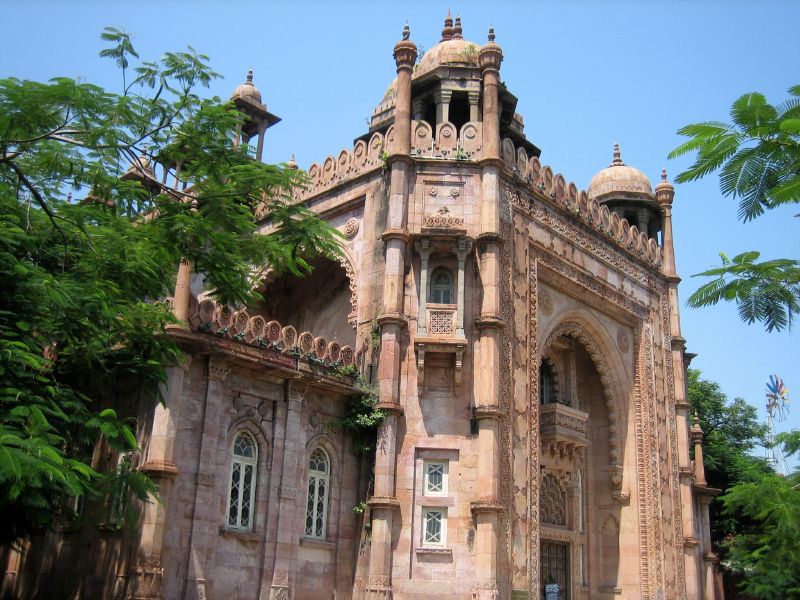 Chennai or Madras as it was called before, is the capital city of Tamil Nadu, a State of the Indian Sub continent. It is a major industrial, commercial, cultural, economic and educational centre of the Southern India. Chennai City is the sixth largest populated in Indian cities. It is known as the "Detroit of India" because many automobile industries are located here.
There are many versions and legends as to how this city's name kept changing from Madras and Chennai from time to time. Originally this city was called as Madras, from Madraspattinam during Nayakars rule. It was a fishing village situated to the north of the present Fort St. George. British bought the piece of land from the King of Vijayanagar and built the Fort St. George that houses today's Secretariat complex of Government of Tamil Nadu. British retained the name as Madrasapattinam, though the locals called it as Chennapattinam. A Legend also says, this city was first named Chennai in honour of Damal Chennappa Nayakkar. In 1996, the then ruling Government of Madras, renamed it as Chennai and it stands good 
Beautiful Beaches, One day leisure outlets, Modern Sea Port and Airport, Long and beautiful Highways, Convenient multi-Transport system, Theme parks, Industrial cities, Hi –Tech software silicon valley parks, Sophisticated Multi Speciality Hospitals, World Class Universities, High Rise Business and Residential complexes are the present days outlook of the great Chennai, most sought after by the people of all walks of life from all parts of the world.
Mahabalipuram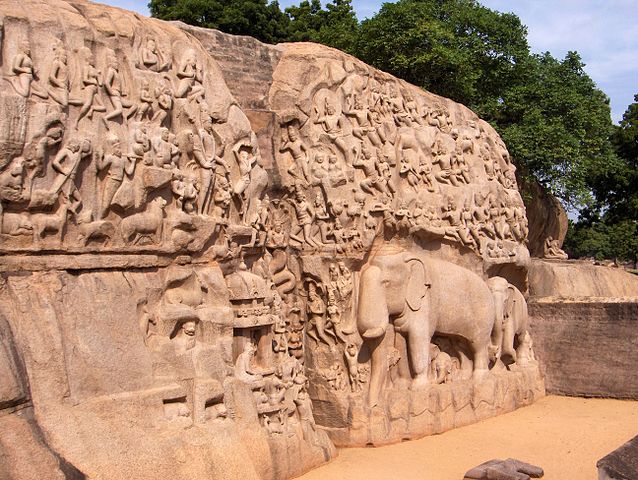 Mahabalipuram, now officially called Mamallapuram, is a town in the Kanchipuram district of the Tamil Nadu state. It is a 7th-century port city of the famous Pallava dynasty, a home to various significant monuments that were constructed between the seventh and the ninth centuries. It has been classified as a UNESCO World Heritage Site due to the presence of these aforementioned historical monuments. Mahabalipuram faces the Bay of Bengal and is situated on the Coromandel Coast. During the Golden Age of the Pallavas, the years between 650-750 AD.
Pondicherry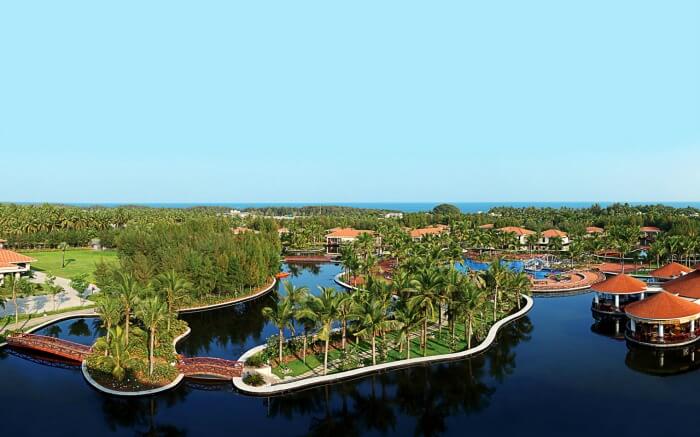 You can find a perfect blend of adventure, beach, heritage and cultural experiences in Pondicherry. You can reach to Pondicherry from all other major cities in India either by flight or train or bus. The major tourist attractions are Paradise Beach, Auroville Ashram, Raj Niwas, Pondicherry Botanical Garden, Chunnambar Boathouse that offers all kinds of water sports, Basilica of the Sacred Heart of Jesus, Scuba Diving, Aurobindo Ashram, Manakula Vinayagar Temple and Promenade beach.
Thanjavur
Thanjavur, also known as the 'Rice Bowl of India' has many historical sites. The major tourist attractions are Brahadeeswara Temple that was constructed in the 10th century, Airavateshwara Temple, Thanjavur Royal Palace, Gangaikonda Temple. The city is distinct among the other cities of Tamil Nadu due to the dolls known as 'thalayatti bommai' and the famous Thanjavur paintings.
Madurai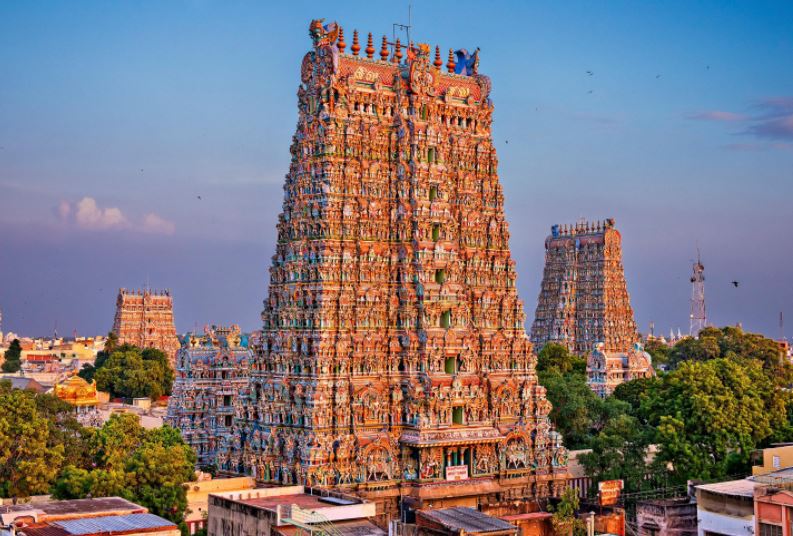 Thiruvananthapuram (or Trivandrum) is the capital of the southern Indian state of Kerala. It's distinguished by its British colonial architecture and many art galleries. It's also home to Kuthira Malika (or Puthen Malika) Palace, adorned with carved horses and displaying collections related to the Travancore royal family, whose regional capital was here from the 18th–20th centuries
Thekkady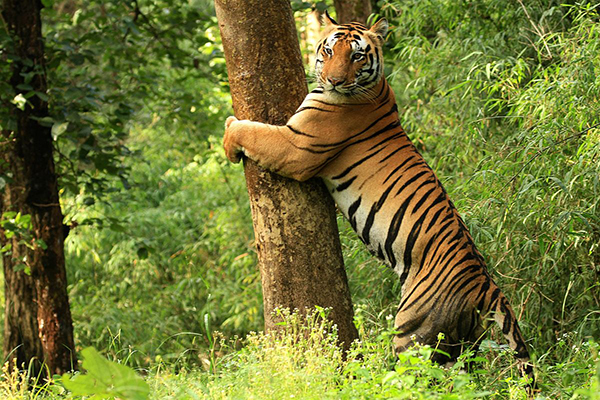 If you are a wildlife enthusiast and want to rejuvenate in the misty mountains then Thekkady is the place for you. You can find trains and taxis to reach Thekkady from Alleppey. It is home to the popular Periyar Wildlife Sanctuary.  You can take a boat cruise over Periyar Lake to view wildlife. Take an elephant safari to see inside the forest. You can find various wildlife species like elephants, tigers, deer, bisons and much more.
Some of the most important tourist attractions in Thekkady are Kurisumala where you can have an adventurous tourism and trekking, Murikkady, Chellarkovil, Pullumedu, Periyar Tiger Trail, Bamboo Rafting which is offered by the Forest Department at Thekkady.
Kumarakom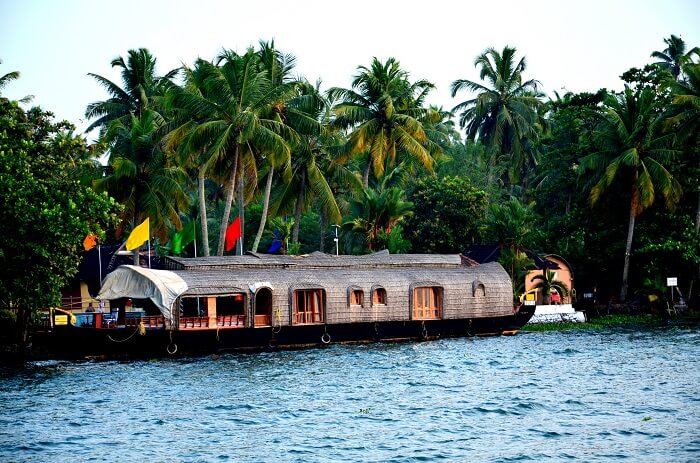 Kumarakom is known as a cluster of islands has popular tourist attractions like Kumarakom Bird Sanctuary, Aruvikkuzhi Waterfall which has trekking spot, Vembanad Lake, Kumarakom Beach, Kumarakom Backwaters, Kottayam.
It is charming emerald peninsula jutting into the ever-effervescent Vembanad Lake takes you into the heart of the scenic lake where you'll come across plenty of traditional country crafts, boats and canoes. The fresh water of the lake runs into the mainland making a labyrinth of lagoons, brooks, canals and waterways. The backwater houses a variety of species of both fauna and flora. They are rich with marine life namely the exclusive 'Kumarakom Karimeen' (pearl spotted fish), Konju (tiger prawns), Njandu (crabs), Chemeen (prawns) and many more.
As the monsoon winds bring rain to the shores of Vembanad Lake, the Kumarakom is transformed into a rich fertile land. The streams, lagoons, brooks break their banks and provide nourishment to springs and shrubs that sprout from every available space.
Water birds, migratory birds, mangrove shores and the renowned bird sanctuary form their niche. The resorts nearby offer comfortable accommodation and exclusive leisure options like an Ayurvedic massage, yoga, meditation, boating, fishing and swimming. The adventurous could indulge in water sports such as windsailing and waterskiing. You could even take a canoe out into the quite lakes and armed with a fishing rod, catch your own supper. Make sure you do not miss out on Karimeen and fresh toddy, the favourite fresh water food and the local wine.
Alleppey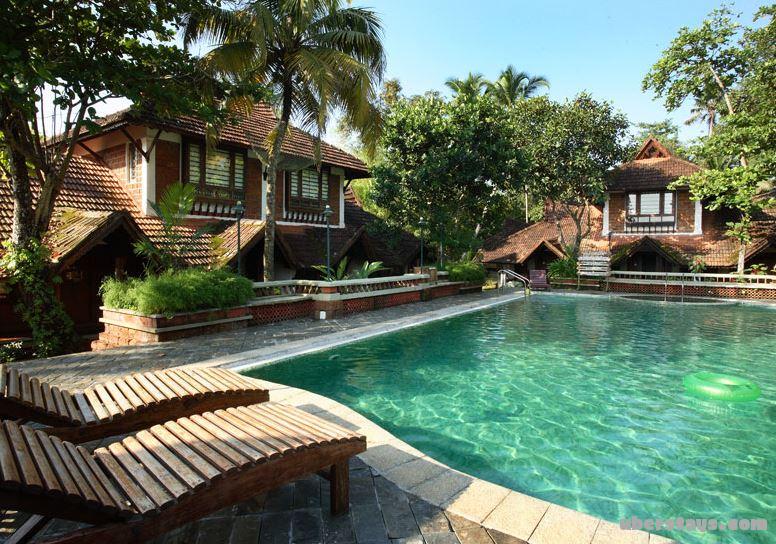 Alappuzha or Alleppey is best known for houseboat cruises. Cochin International Airport is the nearest airport to Alleppey. You can find trains and buses from all major cities. The place is famous for its boat races, beaches, backwater trips, marine products and houseboat stays.
The major tourist attractions are Kumarakom Bird Sanctuary, Alappuzha Beach where you can find favorite beach activities like parasailing, surfing, swimming, boat races, etc., The Snake Boat Race, Marari Beach, Punnamada Lake, Krishnapuram Palace, Revi Karunakaran Museum, Pathiramanal which is small island on the backwaters of Alappuzha and Karumadikuttan. Alleppey Backwaters is something you can't miss if you are a nature lover.
Cochin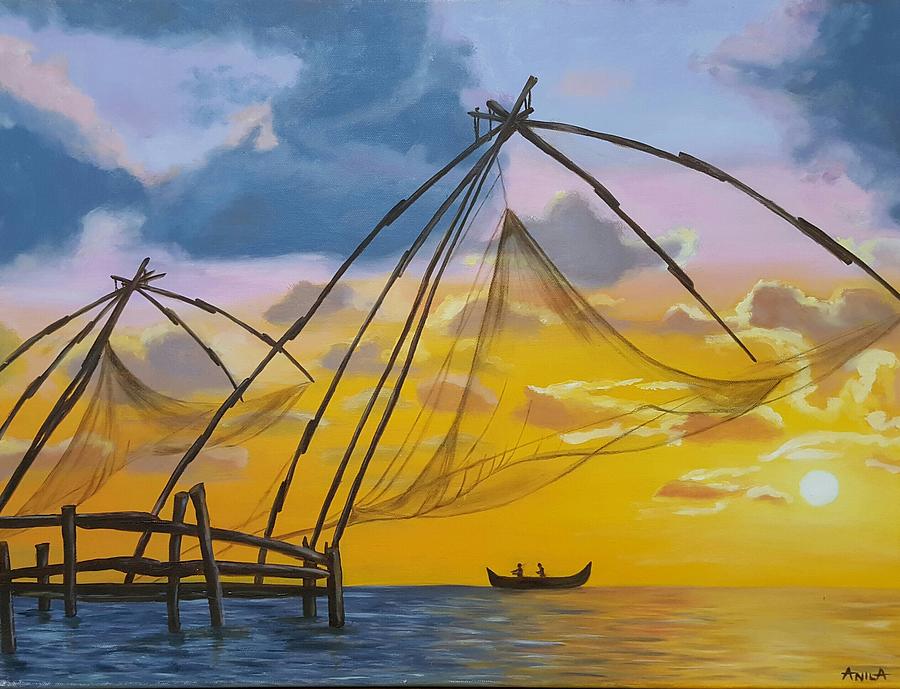 Cochin or Kochi which is the cultural and economic capitals of Kerala is a must visit place if you love fishing. The major tourist attractions are Fort Kochi that offers Chinese fishing nets, Mattancherry, Bolghatty and Vypeen Islands, Lulu Shopping Mall, Paradesi Synagogue, Malayatoor Church, Kodanand Elephant Training Centre, Andhakaranazhi Beach, Marine Drive, Hill Palace Museum and Museum of Kerala history in Edappally.