Bhubaneswar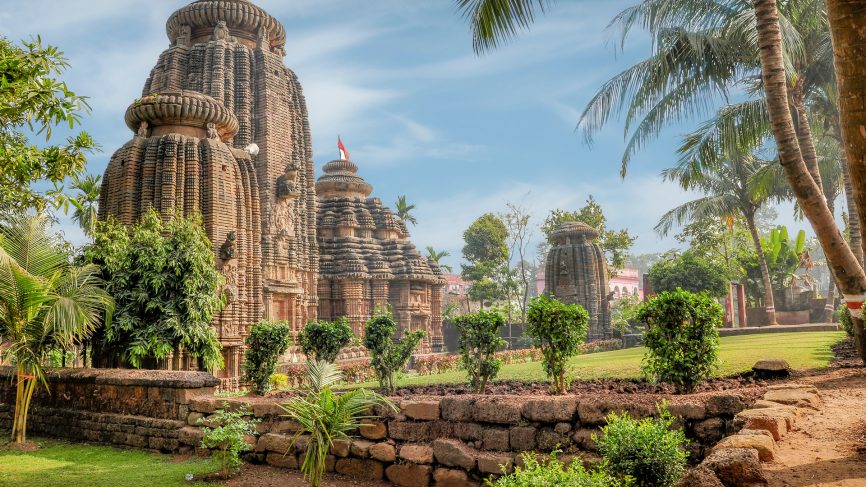 Bhubaneswar, the capital city of Odisha, is a majestic town situated in the eastern part of India. Located on the south-west bank of river Mahanadi, the city features splendid architecture from the Kalinga period. This ancient city has a rich heritage of 3000 years. The landscape of Bhubaneswar is believed to have featured more than 2000 temples once. Due to this reason, Bhubaneswar is also known as the Temple City of India. Bhubaneswar tourism offers a glimpse into the rich temple construction style followed in Odisha during the ancient times. Bhubaneswar, Puri and Konark together form the "Swarna Tri-Bhuja" or the Golden Triangle of the tourist destinations belonging to eastern part of India. Bhubaneswar - Where Beauty Stands In A Timeless State Bhubaneswar is considered to be the seat of Lingaraj or the Hindu deity Lord Shiva.
It is the place where ancient temple architecture flourished. The uniqueness of this architectural style is that even today people feel spellbound to watch the amazing designs etched in stone in that bygone era. Tourist Places In And Around Bhubaneswar Bhubaneswar tourism offers a wide range of attractions that can keep visitors enthralled and charmed. The largest city of Odisha, Bhubaneswar has an amazing mixture of temples and lakes, caves and museums, parks and dams, etc. Lingaraj Temple, Mukteswar Temple, Rajarani Temple, ISKCON Temple, Ram Mandir, Shirdi Sai Baba Mandir, Yogini Temple at Hirapur and the huge number of other temples are standing witness of the Odisan temple architecture. The scenic beauty of Bhubaneswar is enhanced by the presence of natural wonders, such as Bindu Sagar Lake, caves of Udaygiri and Khandagiri, Dhauli Giri, Chandaka Wildlife Sanctuary and the hot water spring of Atri.
Bhubaneswar tourism has incredible items to satisfy the interest of the young and the old. For someone who is interested in history and the ancient world, the Orissa State Museum, the Museum of Tribal Art and Artefacts and the Old Town will be fascinating attractions to visit. For the nature lovers, Bhubaneswar is an ideal place as the city has numerous parks. Among them the Biju Patnaik Park, Buddha Jayanti Park, I. G. Park, Forest Park, Gandhi Park, Ekamra Kanan, IMFA Park, Kharavela Park, S.P. Mukherjee Park, Netaji Subhas Chandra Bose Park, etc. are the noteworthy ones. For those inclined towards sports or science, the Regional Science Centre, Pathani Samanta Planetarium and the Kalinga Stadium are beautiful options to explore. Children will love visiting the Nandankanan Zoo. There are also other amazing attractions like the wonderful village of Pipli, Deras Dam, Baya Baba Math, Sisupalgarh, BDA Nicco Park, Fortune City, Info City, etc. Bhubaneswar is also a shopping destination where tourists can shop for many things like tie and dye clothes, brass metal works, wood works, etc.
Temples In And Around Bhubaneswar
The name Bhubaneswar was derived from the word Tribhubaneswar, which refers to the Hindu God Shiva. As a result, the influence of Shiva is found prominently in most of the temples of the city. Here you can find that just a few temples exist that are not dedicated to Lord Shiva. Out of the various temples built to honor Lord Shiva a few prominent ones are the Astasambhu Temples, Bhringesvara Siva Temple, Byamokesvara Temple, Bhaskareswar Temple, Gokarnesvara Siva Temple, Gosagaresvar Precinct Siva Temple, Jaleswar Siva Temple, Kapilesvara Siva Temple, Sarvatresvara Siva Temple, Sivatirtha Matha, Svapnesvara Siva Temple, Uttaresvara Siva Temple and Yameshwar Temple. Bhubaneswar is proud of its ancient temples that have stood the test of time. A few famous ancient temples of Lord Shiva are Aisanyesvara Siva Temple, Astasambhu Temples, Bhringesvara Siva Temple, Bharati Matha Temple, Brahmeswara Temple, Bhrukutesvar Siva Temple, Siva Temple, Byamokesvara Temple, Bhaskareswar Temple, Champakesvara Chandrasekhara Mahadeva Temple, Chakreshvari Siva Temple and Dishisvara Siva Temple. Other temples include Chintamanisvara Siva Temple, Gangesvara Siva Temple, Gokarnesvara Siva Temple, Jaleswar Siva Temple, Kapilesvara Siva Temple, Labesvara Siva Temple, Lakhesvara Siva Temple, Madneswar Siva Temple, Mangalesvara Siva Temple, Nagesvara Temple, Purvesvara Siva Temple, Sarvatresvara Siva Temple, Sivatirtha Matha, Gosagaresvar Precinct Siva Temple, Subarnesvara Siva Temple, Sukutesvara Temple, Svapnesvara Siva Temple, Talesvara Siva Temple, Uttaresvara Siva Temple, Yameshwar Temple and so on. Apart from Lord Shiva, Bhubaneswar tourism also features temples of other Hindu gods like Krishna and Chandi. A few popular temples belonging to the other gods are Ananta Vasudeva Temple, Akhadachandi Temple, Brahma Temple, Devasabha Temple, Duladevi Temple, Kainchi Temple, Gandhi Garabadu Precinct Vishnu Temple, Gopal Tirtha Matha, Janpath Ram Mandir, Rameshwar Deula, Suka Temple, Vaital Deula, Vishnu Temple and so on.
Best Time To Visit Bhubaneshwar
The best time to plan a trip to the city of Bhubaneswar is during October to February, when the winter temperature provides a pleasant atmosphere for sightseeing.
Phulbani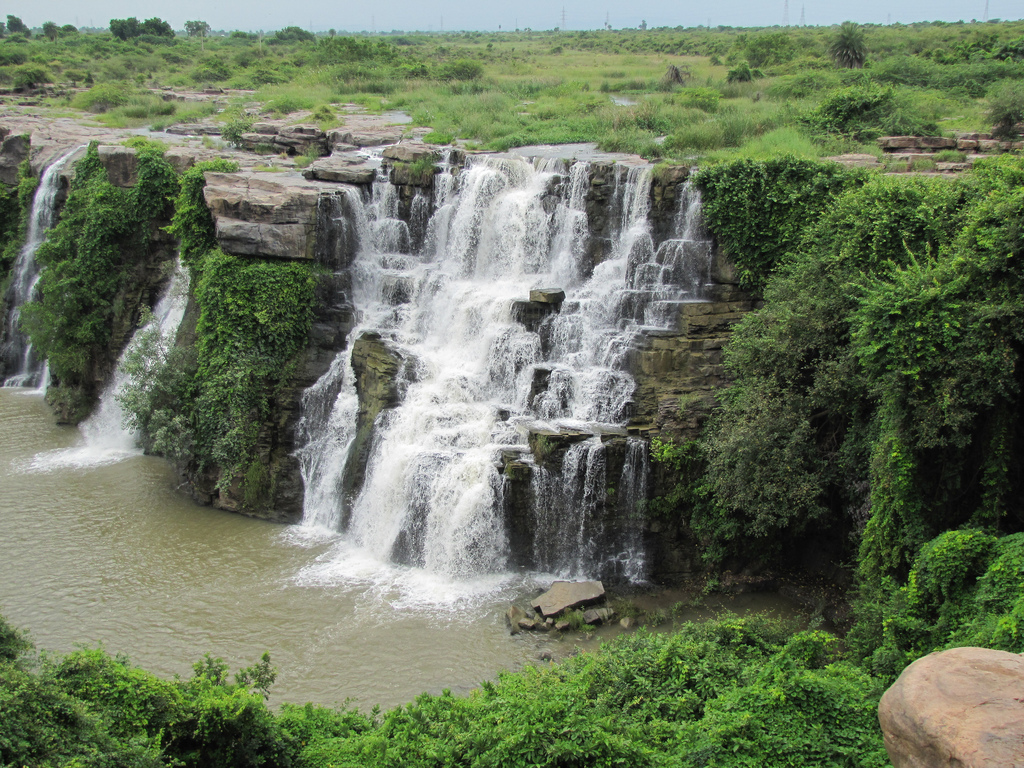 Phulbani village is surrounded by green hills is located next to Salunki River. You can visit the tribal villages and witness the unique culture and traditions of the tribal people.
Rayagada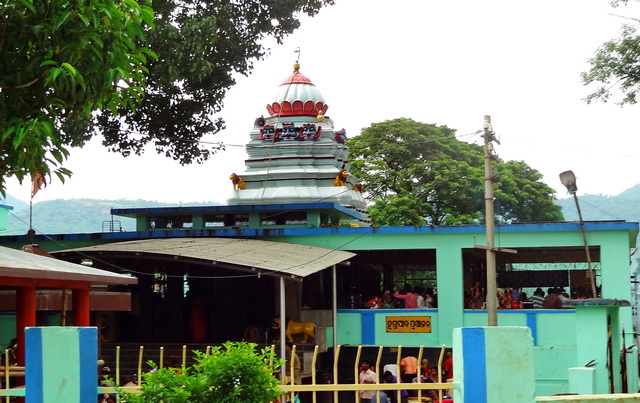 Drive to the Niyamgiri Hill to visit the primitive villages of Dongariya Kondh. You will find Desia Kondh, Kutias and the Dongariya Kondh tribes. The Dongarias in the Niyamgiri hills and are very aggressive by nature.
Taptapani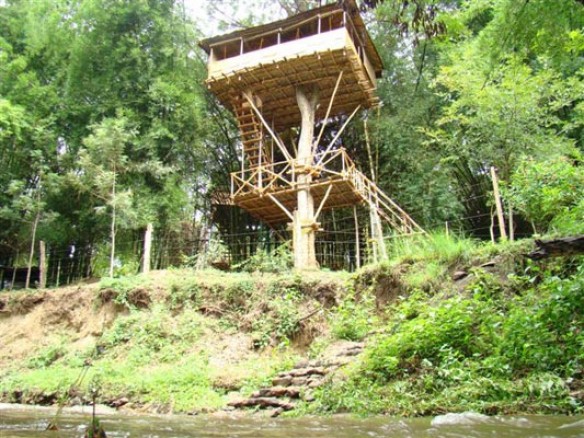 The capital city of Odisha, is a majestic town situated in the eastern part of India.
Puri Jagannath Temple
Jagannath Temple is one of the temples which form the Char Dham that consists of four of the holiest pilgrimage sites of Hindu religion. Rath yatra or Chariot festival is a festival where people from across the globe come to Puri to take part in the yatra that takes place around June-July every year. According to the specific instructions, a new chariot is built every year and the chariot is pulled by thousands and thousands of devotees. Puri Beach, Markandeswara Temple, Lakshmi Temple, Gundicha temple, Ashtachandi temple, Panchatirtha Temple, Loknath Temple, Alabukeswara temple, Chilika Wildlife Sanctuary are other tourist attractions.