Chennai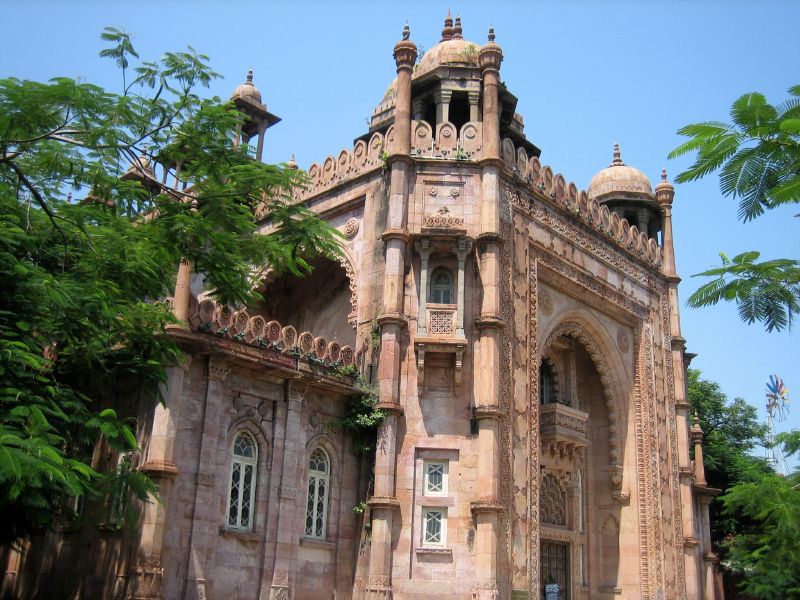 Chennai or Madras as it was called before, is the capital city of Tamil Nadu, a State of the Indian Sub continent. It is a major industrial, commercial, cultural, economic and educational centre of the Southern India. Chennai City is the sixth largest populated in Indian cities. It is known as the "Detroit of India" because many automobile industries are located here.
There are many versions and legends as to how this city's name kept changing from Madras and Chennai from time to time. Originally this city was called as Madras, from Madraspattinam during Nayakars rule. It was a fishing village situated to the north of the present Fort St. George. British bought the piece of land from the King of Vijayanagar and built the Fort St. George that houses today's Secretariat complex of Government of Tamil Nadu. British retained the name as Madrasapattinam, though the locals called it as Chennapattinam. A Legend also says, this city was first named Chennai in honour of Damal Chennappa Nayakkar. In 1996, the then ruling Government of Madras, renamed it as Chennai and it stands good 
Beautiful Beaches, One day leisure outlets, Modern Sea Port and Airport, Long and beautiful Highways, Convenient multi-Transport system, Theme parks, Industrial cities, Hi –Tech software silicon valley parks, Sophisticated Multi Speciality Hospitals, World Class Universities, High Rise Business and Residential complexes are the present days outlook of the great Chennai, most sought after by the people of all walks of life from all parts of the world.
Pondicherry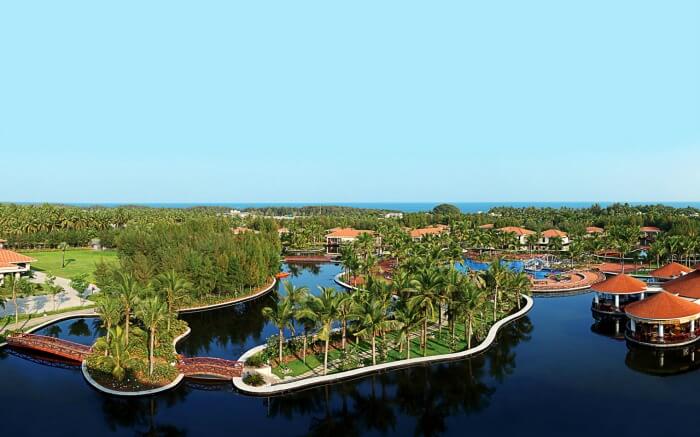 You can find a perfect blend of adventure, beach, heritage and cultural experiences in Pondicherry. You can reach to Pondicherry from all other major cities in India either by flight or train or bus. The major tourist attractions are Paradise Beach, Auroville Ashram, Raj Niwas, Pondicherry Botanical Garden, Chunnambar Boathouse that offers all kinds of water sports, Basilica of the Sacred Heart of Jesus, Scuba Diving, Aurobindo Ashram, Manakula Vinayagar Temple and Promenade beach.
Kodaikanal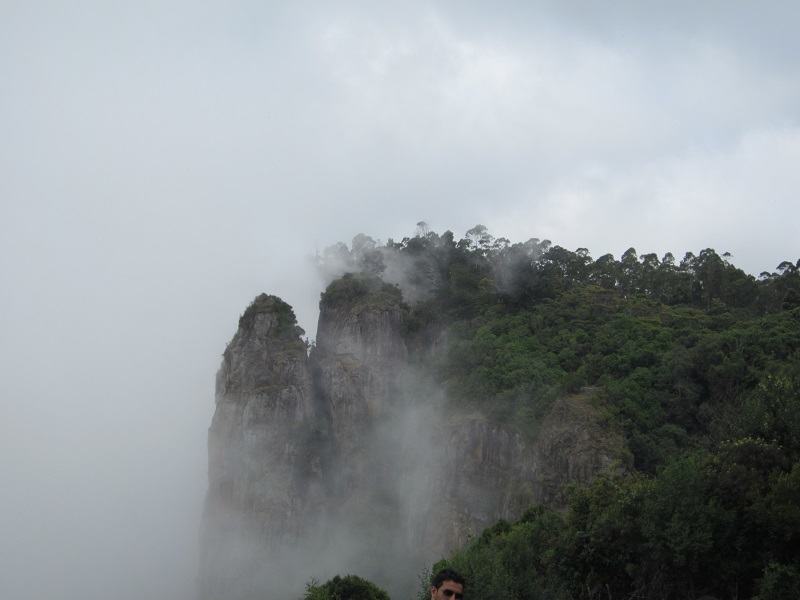 With its name meaning the 'The Gift of the Forests', Kodaikanal is a hill station located in the eastward hills of the Western Ghats in the state of Tamil Nadu. The place is a popular retreat from the hot and humid climate of the lower areas and is located 2,133 meters above sea level. Kodaikanal is also home to the rare Kurunji Flower which blooms just once in 12 years. The area is comprised mainly of meadows and grasslands with a thick forest cover containing eucalyptus, cypress and acacia and pear trees. The climate is usually cool throughout the year with temperatures not going beyond 20 degrees in the summer months of May and June. The economy is mainly supported by tourism and the people are quiet familiar with visitors. Here's the list of the best places to visit in Kodaikanal.
• Berijam Lake
• Coakers Walk
• Kodai Lake
• Kurinjiandavar Temple
Madurai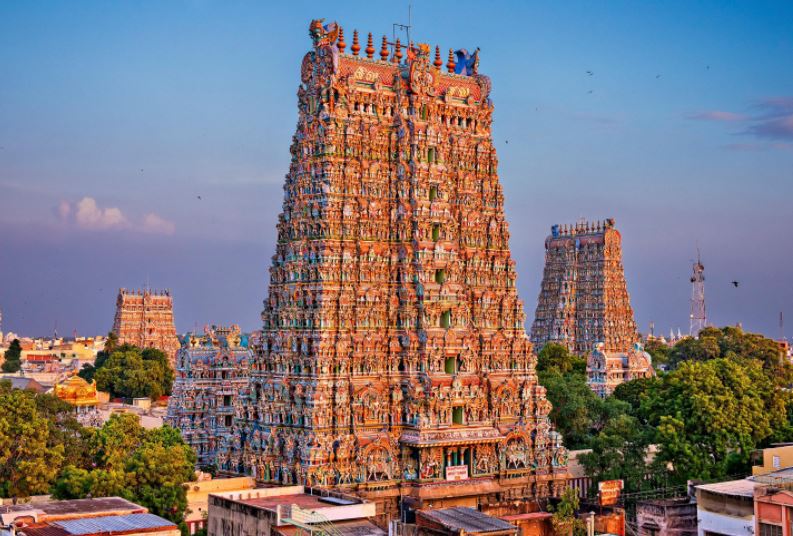 Thiruvananthapuram (or Trivandrum) is the capital of the southern Indian state of Kerala. It's distinguished by its British colonial architecture and many art galleries. It's also home to Kuthira Malika (or Puthen Malika) Palace, adorned with carved horses and displaying collections related to the Travancore royal family, whose regional capital was here from the 18th–20th centuries
Munnar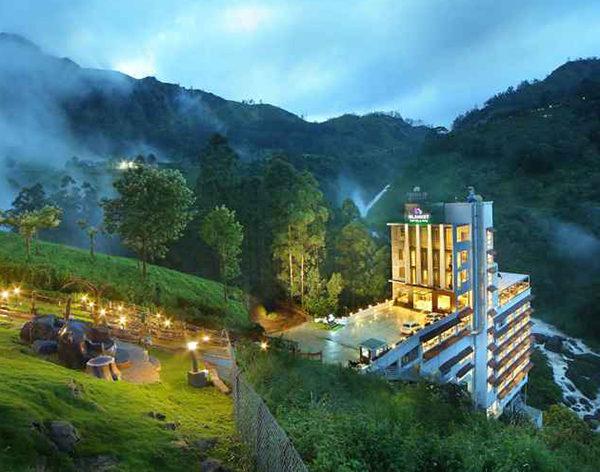 Munnar is a town in the Western Ghats mountain range in India's Kerala state. A hill station and former resort for the British Raj elite, it's surrounded by rolling hills dotted with tea plantations established in the late 19th century. Eravikulam National Park, a habitat for the endangered mountain goat Nilgiri tahr, is home to the Lakkam Waterfalls, hiking trails and 2,695m-tall Anamudi Peak.
Thekkady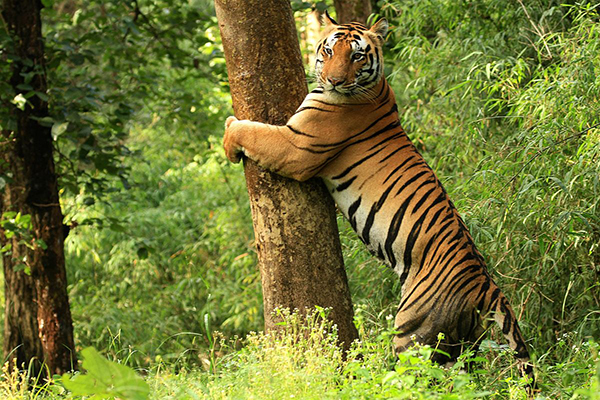 If you are a wildlife enthusiast and want to rejuvenate in the misty mountains then Thekkady is the place for you. You can find trains and taxis to reach Thekkady from Alleppey. It is home to the popular Periyar Wildlife Sanctuary.  You can take a boat cruise over Periyar Lake to view wildlife. Take an elephant safari to see inside the forest. You can find various wildlife species like elephants, tigers, deer, bisons and much more.
Some of the most important tourist attractions in Thekkady are Kurisumala where you can have an adventurous tourism and trekking, Murikkady, Chellarkovil, Pullumedu, Periyar Tiger Trail, Bamboo Rafting which is offered by the Forest Department at Thekkady.
Alleppey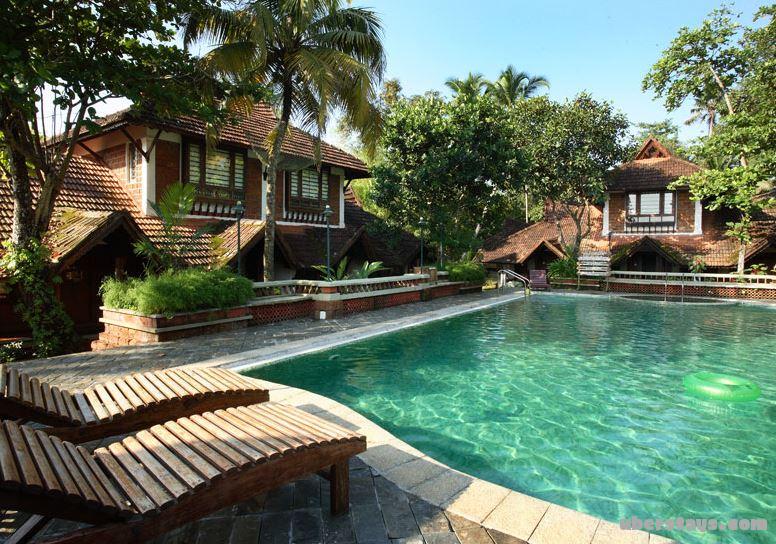 Alappuzha or Alleppey is best known for houseboat cruises. Cochin International Airport is the nearest airport to Alleppey. You can find trains and buses from all major cities. The place is famous for its boat races, beaches, backwater trips, marine products and houseboat stays.
The major tourist attractions are Kumarakom Bird Sanctuary, Alappuzha Beach where you can find favorite beach activities like parasailing, surfing, swimming, boat races, etc., The Snake Boat Race, Marari Beach, Punnamada Lake, Krishnapuram Palace, Revi Karunakaran Museum, Pathiramanal which is small island on the backwaters of Alappuzha and Karumadikuttan. Alleppey Backwaters is something you can't miss if you are a nature lover.
Kovalam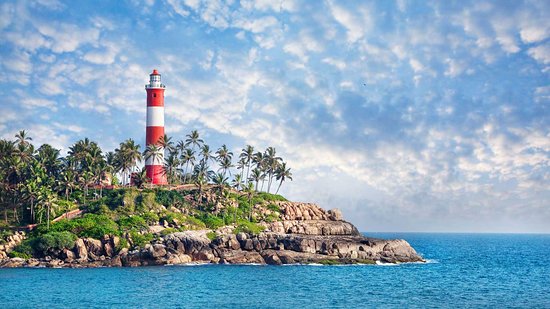 Kovalam is an internationally renowned beach with three adjacent crescent beaches. It has been a favourite haunt of tourists since the 1930s. A massive rocky promontory on the beach has created a beautiful bay of calm waters ideal for sea bathing.
The leisure options at this beach are plenty and diverse. Sunbathing, swimming, herbal body toning massages, special cultural programmes and catamaran cruising are some of them. The tropical sun acts so fast that one can see the faint blush of coppery tan on the skin in a matter of minutes. Life on the beach begins late in the day and carries on well into the night. The beach complex includes a string of budget cottages, Ayurvedic health resorts, convention facilities, shopping zones, swimming pools, Yoga and Ayurvedic massage centres.
Accommodation facilities for tourists at Kovalam range from five star hotels to budget hotels and the choice of food available at restaurants and cafeterias range from Continental varieties to South Indian delicacies.
Thiruvananthapuram, the capital city of Kerala, is just 16 km away from Kovalam and getting there is no hassle. But if you are on holiday it is better to stay in Kovalam and visit the city. The city of Thiruvananthapuram has many interesting places to see like the Napier Museum, the Sri Chitra Art Gallery and the Padmanabhaswamy Temple. The SMSM Institute, a State owned handicrafts emporium, is the ideal place to pick up ethnic curios and other articles.
Trivandrum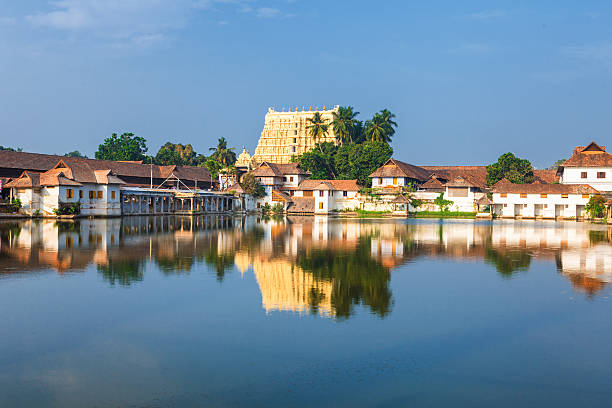 Thiruvananthapuram (or Trivandrum) is the capital of the southern Indian state of Kerala. It's distinguished by its British colonial architecture and many art galleries. It's also home to Kuthira Malika (or Puthen Malika) Palace, adorned with carved horses and displaying collections related to the Travancore royal family, whose regional capital was here from the 18th–20th centuries