Delhi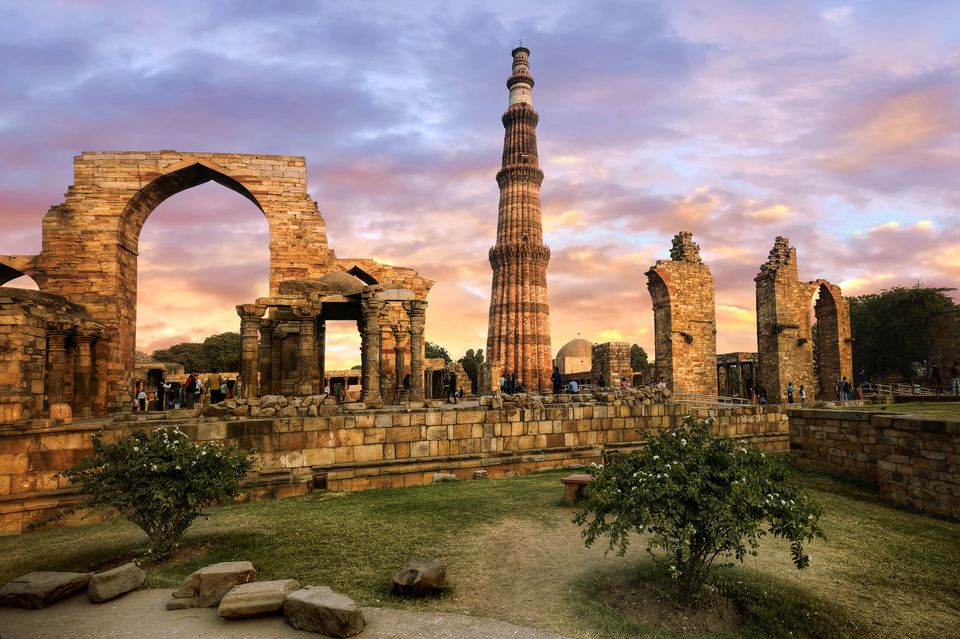 Discover some of the many faces of Incredible India by visiting Delhi. Some of the best images of India's diversity can be captured here. Delhi is one where you will be astound and impressed at every edge. There are end number of places in Delhi which you can stopover and fancy.
The city of Delhi is full of fascinating places to visit and see. Some of the main ones are as follows –
Alluring Qutab Minar Complex, appealing Red Fort, elegant Purana Quila, splendid Jama Masjid, fascinating Safdarjang's Tomb, dazzling India Gate, marvelous Rashtrapati Bhawan, graceful Rajghat, pleasing Purana Quila, exquisite Jantar Mantar and divine Humanyu'sTomb,Bangla Sahib or the colourfull Sahajanabad & Chandni chowk .
Shopping  in Delhi
Apart from historical places Delhi is also acclaimed for its incredible range of shopping options specially handicrafts like carpets, silk, jewellery and cotton that are synonymous with India. Delhi is a paradise for shopping, eating and sight-seeing. Recorganized markets and bazaars are must see places in Delhi like Chandni chowk, Delhi haat, palika bazaar, karol bagh, Khan market, Lajpat nagar, Cannaught place, Janpath and Sarojini Nagar.
Religious places in Delhi
In India there are very scanty places which can together be described as modern and traditional, historical and new. Delhi is one of them. In addition to this the city has plentiful options in gardens, malls of South Extension, places of worship which symbolizes equality and brotherhood(Jama Masjid , Bangla Sahib, Akshardham temple, Lotus Temple and Sacred heart church)excursions, food outlets and culture.
Famous Food Corners in Delhi
Influencial food corners in Delhi are Paranthe Wali Gali, Lala Babu Chaat Bhandar, Bishan Swaroop, Shree Balaji Chaat Bhandar, Khandani Pakode wala, Kulcha King, Prince's Paan & Chaat Corner, Dilli Haat, Khan Chacha, Sitaram Diwan Chand, Bittoo Tikki wala, Salim's Kebabs, Dolma Aunty ke momos and Al-Bake.
Leh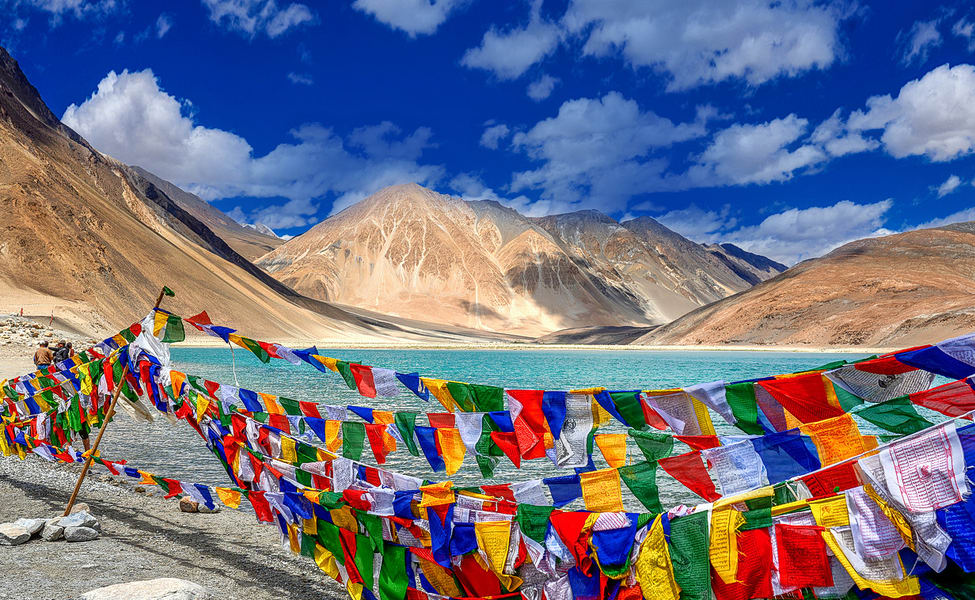 There is no other place on earth that matches with the scenic beauty of Leh and the bliss you can experience here. Jagged with colourful fluttering flags, dramatic mountains and unforgettable landscapes, Leh is a treat to one's eyes which also offers plenty of adventure sports.
The place offers beautiful scenery, loads of monasteries and lakes to discover, lot of trekking trails! Pangong Lake, Magnetic Hill, Nubra Valley, Tso Moriri Lake, Lamayuru Monastery, Shanti Stupa, Royal Leh Palace, Chadar Trek, Tso Kar Lake, Hemis Monastery, Khardungla Pass, Drass Valley, The Snow Leopard Trek are major tourist attractions. Don't miss cycling in Ladakh, jeep safari, Camel Safari, Camping at Nubra Valley, Motor Biking.
Major Attractions Of Leh
Leh Market
The artifacts and souvenirs are often displayed on the road-side stalls and it is the best market to get Tibetan handicraft items like Pashmeena wool dresses, Prayer wheels, Traditional Ladakhi jewellery which are genuine.
Leh Palace
The ancient Leh Palace which is just 5 km away from the Leh is under the control of Archeological Survey of India (ASI) and offers a panoramic view of the Stok Kangri and Zanskar ranges across the Indus Valley.
Shanti Stupa
The highest white beautiful stupa on a hilltop in Chanspa, Leh district is the best place to admire the beauty of Himalayas. It was built by the Japanese monks to promote world peace. Don't forget to do a little meditation besides the Stupa which might help you get what you came here for. The nighttime view is even better.
Sangam Point
One of the most famous spots in Leh which is the meeting point of the Indus and Zanskar is known as the Sangam Point. It is an amazing sight for the onlookers as the water of the Indus River is very warm and the Zanskar is frozen.
Hemis Monastery
The Hemis Monastery is visible during a Leh Ladakh road trip. The distance between Hemis and Leh is 40kms and easily accessible by any vehicle. Interior decorated by numerous gold statues and stupas enhanced by the precious yet rare stones is worth visiting.
Drass Valley
Drass Valley gives you an exhilarating experience and is the must visit place. It offers amazing sights where you can't click a bad pic.
Baima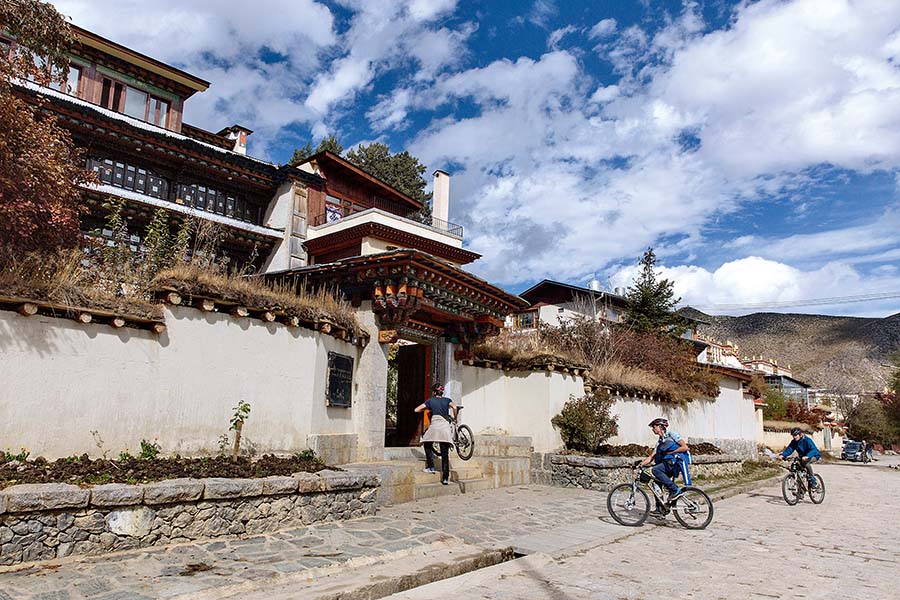 In Biama , the villages of Dah and Hanu are amongst the only few villages that are home to the Drogpa tribe. The tribe, which is different from the Ladakhi tribe found in the rest of the area are quite hospitable people. The Drogpa are culturally, racially and linguistically different from the rest and are said to be the only living descendants of the original Aryan (Indo European) race.
These villages are a must visit for those who are interested in cultural persity. The Drogpa tribes are known for their distinct ornaments and head gears. The villages have been visited by countless photographers who absolutely enjoy clicking photographs of the people of this tribe.
Alchi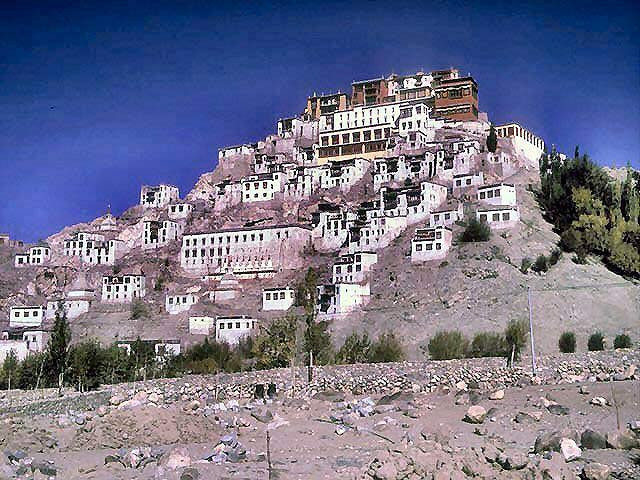 One of the oldest monasteries in Ladakh, Alchi Monastery includes three major shrines that are important to Buddhism- the Dukhang, the Sumtsek and the Temple of Manjushri. Wooden artifacts are an important part of the monastery decor. Currently, it is under the Archaeological survey of India.
Nubra Valley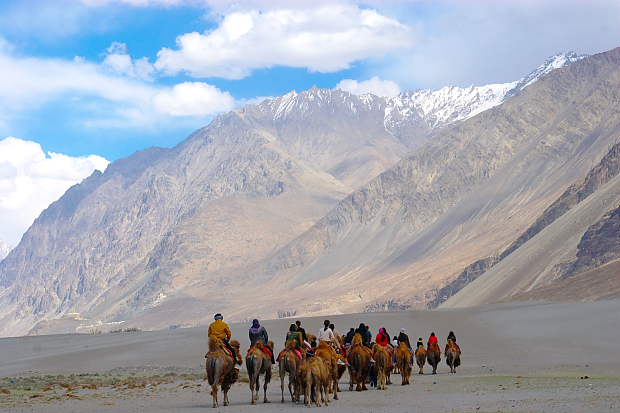 Nubra valley is a place that cannot be missed if you are travelling to Ladakh in the summer as it is rich in sightseeing opportunities. Trekking, camping and camel safaris at Hunder, ATV Ride at Khalsar, Zimskhang Palace, Ensa  Gompa and Yarab Tso Lake are major attractions. The sand dunes of the Nubra Valley give you Arabian Nights like experience.
Chumathang
The warm land in the cold desert is a bliss. Chumathang is a village in Ladakh blessed to have the hot water spring along the banks of Indus(Sindhu) River. The village has limited stay options with few guest houses.
Hot springs are surrounded by the hills and the uprising steam from the top of them is a delight to make videos and time lapses. It is also a resting place in case you are heading to Tso moriri and Tso kar.
Jispa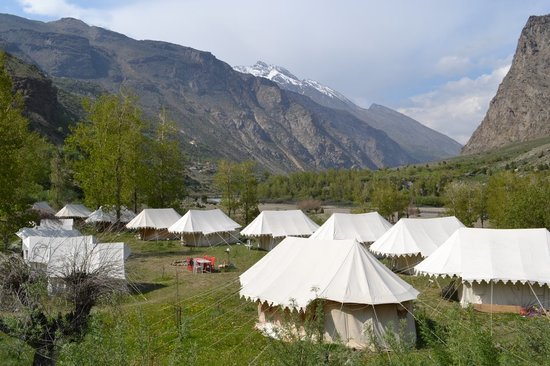 There is no other place on earth that matches with the scenic beauty of Leh and the bliss you can experience here. Jagged with colourful fluttering flags, dramatic mountains and unforgettable landscapes, Leh is a treat to one's eyes which also offers plenty of adventure sports.
Shimla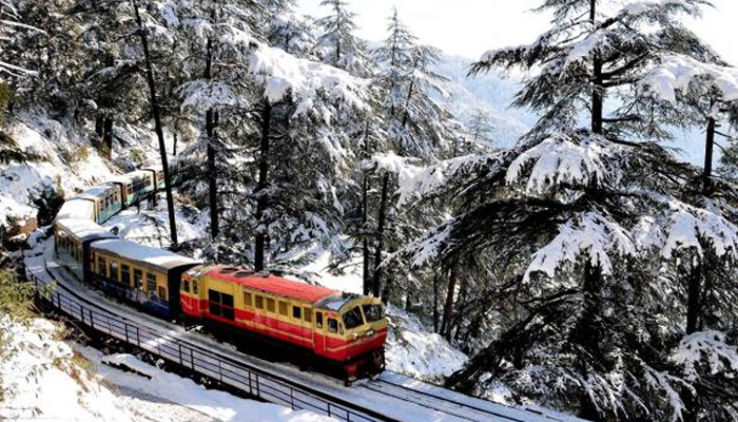 Shimla is the stunningly rich greenery and majestic snow clad mountains greet you to enjoy their timeless beauty. Jakhoo Hill for all the nature lovers, Kufri ideal for activities such as skiing, hiking and Ice Skating, Annandale for Adventure Golf, Kalka–Shimla Railway, Naldehra And Shaily Peak for trekkers, Camping at Shoghi, Kiala Forest are popular attractions.