Dharamshala is a city in the Indian state of Himachal Pradesh. Surrounded by cedar forests on the edge of the Himalayas, this hillside city is home to the Dalai Lama and the Tibetan government-in-exile. The Thekchen Chöling Temple Complex is a spiritual center for Tibetan Buddhism, while the Library of Tibetan Works and Archives houses thousands of precious manuscripts.
Attraction in Dharamsala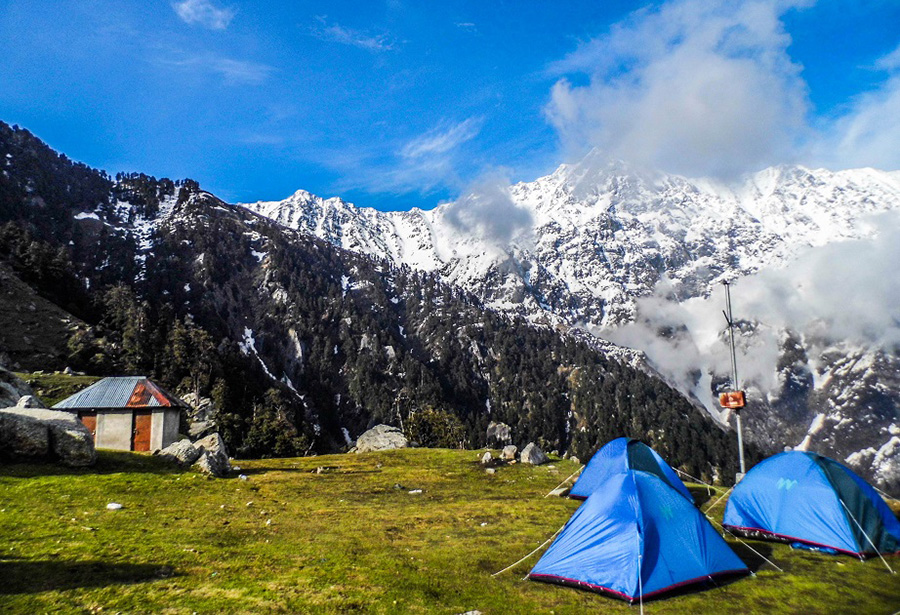 Dalailama Temple:- Mcleodganj is a holy city in Dharamshala, which is famous for many attractions including the Dalai Lama temple. This temple is also called as Tsuglakhang Temple. Dalai Lama visits this temple twice or thrice every year to preach and bless. Thus, the temple gets its name as Dalai Lama Temple. If you are lucky enough to visit the temple during his visit, you can listen to his preaching. Very close to the residence of Dalai Lama, this temple stands as an important pilgrim spot. This temple is famous for providing religious teachings. The most important feature of this temple is the morning ritual.
Bhagsunag Falls:- Bhagsunag Falls is one of the most scenic places to visit in Dharamsala. That is pretty cold but full of minerals.
St. John's Church:- This church lies between Forsythe and McLeod Ganj. It is on the 8 km walk from Lower Dharamsala. St. John's is one of the oldest churches in the Dharamsala and has a memorial dedicated to Lord Elgin. Built in the Gothic style, it has stained glass windows and floors of cobble stones.
Kangra Art Museum:- This popular museum exhibits the art and culture of the Dhauladhar region. Royal artifacts, dresses, shamianas, jewelry, manuscripts, coins, photographs and sculptures are on display.
Triund:- Lying at a distance of 20 kilometers from Dharamsala, Triund is a spectacular location. Set in the foothills of the snow covered Dhauladhar Range; this tourist attraction is mainly known for its trekking activities and picnic spots. Triund is easily accessible from Mcleodganj and is home to Snow leopards, bear, birds, wild goats and pigs.
Dharamkot:- This magical spot is located at the summit of Dharamkot Hill. Just 11 km away from Dharamshala, Dharamkot offers you panoramic views of the Kangra Valley, the surrounding ranges and the Pong Dam Lake.
Kareri:- This is a great picnic spot that lies at a distance of 22 kilometers from the famous Kotwali Bazaar. It is known for its pristine Kareri Lake that is surrounded by green meadows and forests with pine and oak trees. It also has Kali and Durbasa temples that are worshipped by many visiting Dharamsala.
Nurpur:- Located at a distance of 66 kilometers from Dharamsala, Nurpur is named after the beloved wife of Jahangir, the Mughal Emperor. It is famous for its beautiful Krishna temple and historical fort.